Classic S305
The Vidacasa® Classic series buffet equipment set is the first to offer both chilling and warming functions on the same piece of buffet equipment, without the need of wet ice for cooling or chafing fuel for warming. Depending on the buffet food options, the complete buffet ware stays wireless, portable, and adjustable in cooling and warming. 

S305 can keep 3.8L (4 Qt) cold buffet food freshly chilled at 4ºC (39ºF) for more than 4 hours without the need of dry ice or wet ice when used on chilled meals with two C1 freeze packs. T605 can keep freshly prepared buffet food hot at 60ºC-80ºC (140ºF-176ºF) for 2 to 3 hours, avoiding the difficulty of finding for electric power sockets, dealing with hanging wires, and risking fire dangers from lighting up candles or chafing flames. A T30 heat blaster can help with fast steam heat for hot items at 80ºC (176ºF) for 45 minutes for unexpected or overrun occasions. The most critical aspect is that everything stays cordless, flameless, and practical.
Features

Capacity: 3.8L (4 Qt)
Set includes:
- Food cover
- Melamine food tray
- Buffet base
- Base frame
* Hot/Cold Elements (order separately)

Food temperature & duration
C1 Cooling: 4ºC/39ºF for 4 hours
H1X High heat: 80ºC/176ºF for 2 hours
H1X Low heat: 60ºC/146ºF for 3 hours
Heat blaster heat: 80ºC/146ºF for 45 mins

Product Size

33 x 33 x 23cm (13" x 13" x 9")
FAQ

Includes food cover, melamine food tray, base & frame. Sets DO NOT include Vidacasa® Elements

5-PC SYSTEM
Classic buffetware is a 5-piece system
1. Food cover
2. Food plate
3. Thermal base
4. Base frame
5. Temperature element

Selecting Element
For dry subzero cooling use, select a C1 freeze pack to maintain cold foods cold for hours at a low cost daily.
For dry heating use, select an H1X cordless warmer to maintain hot foods warm for hours at a low cost daily.
Select Heat Blaster to temporarily maintain hot foods warm without open flames and power cords without preparation for moist warming use.
Share with friends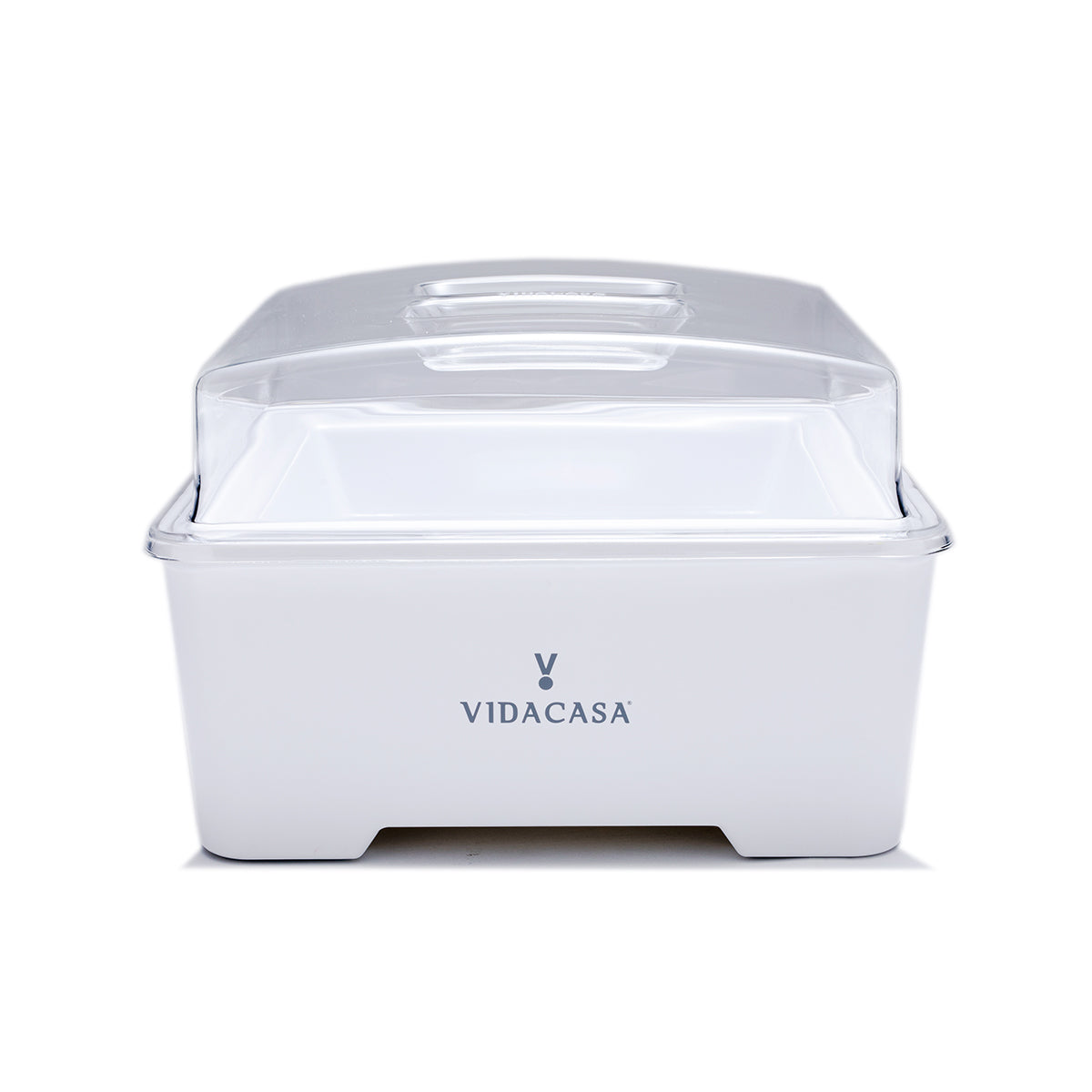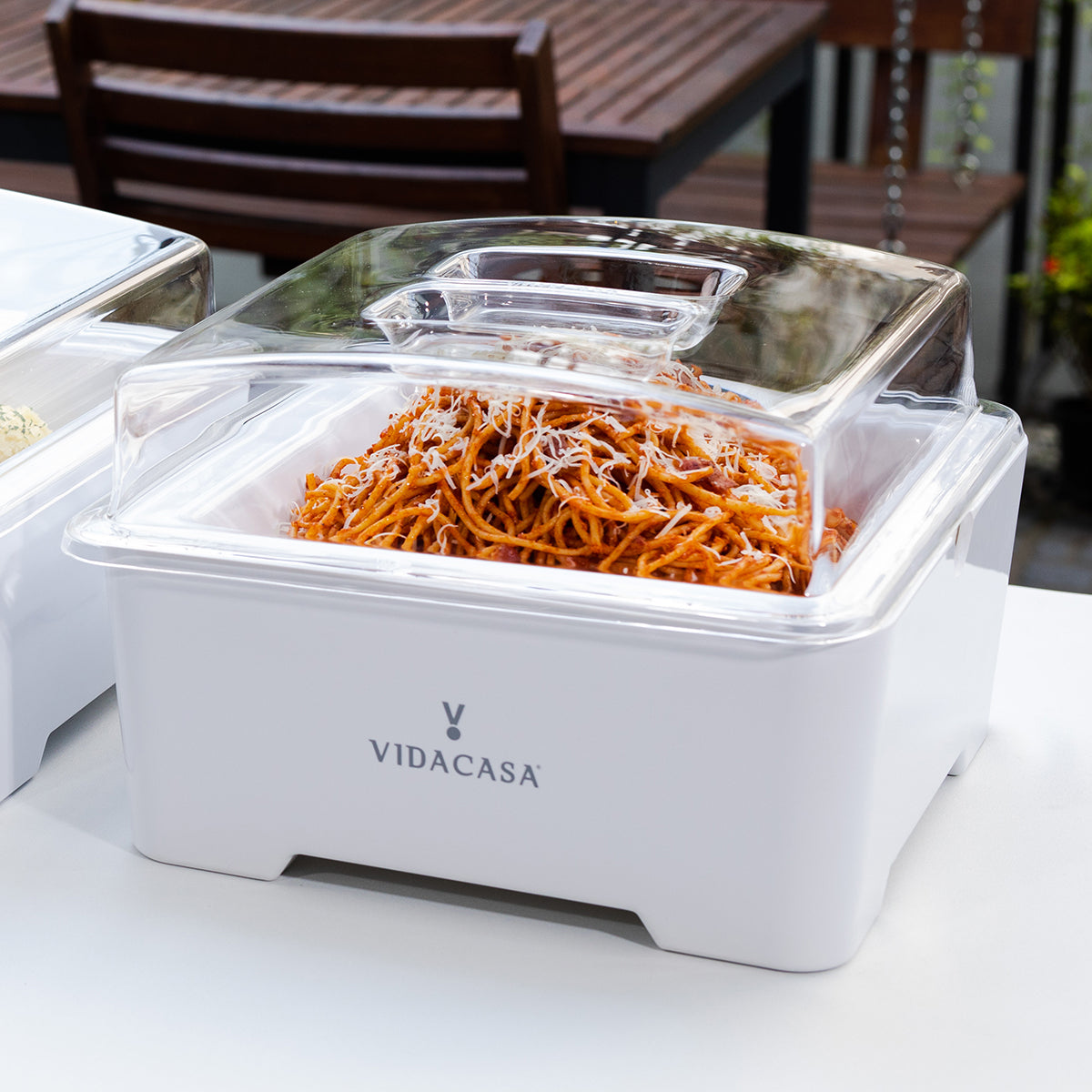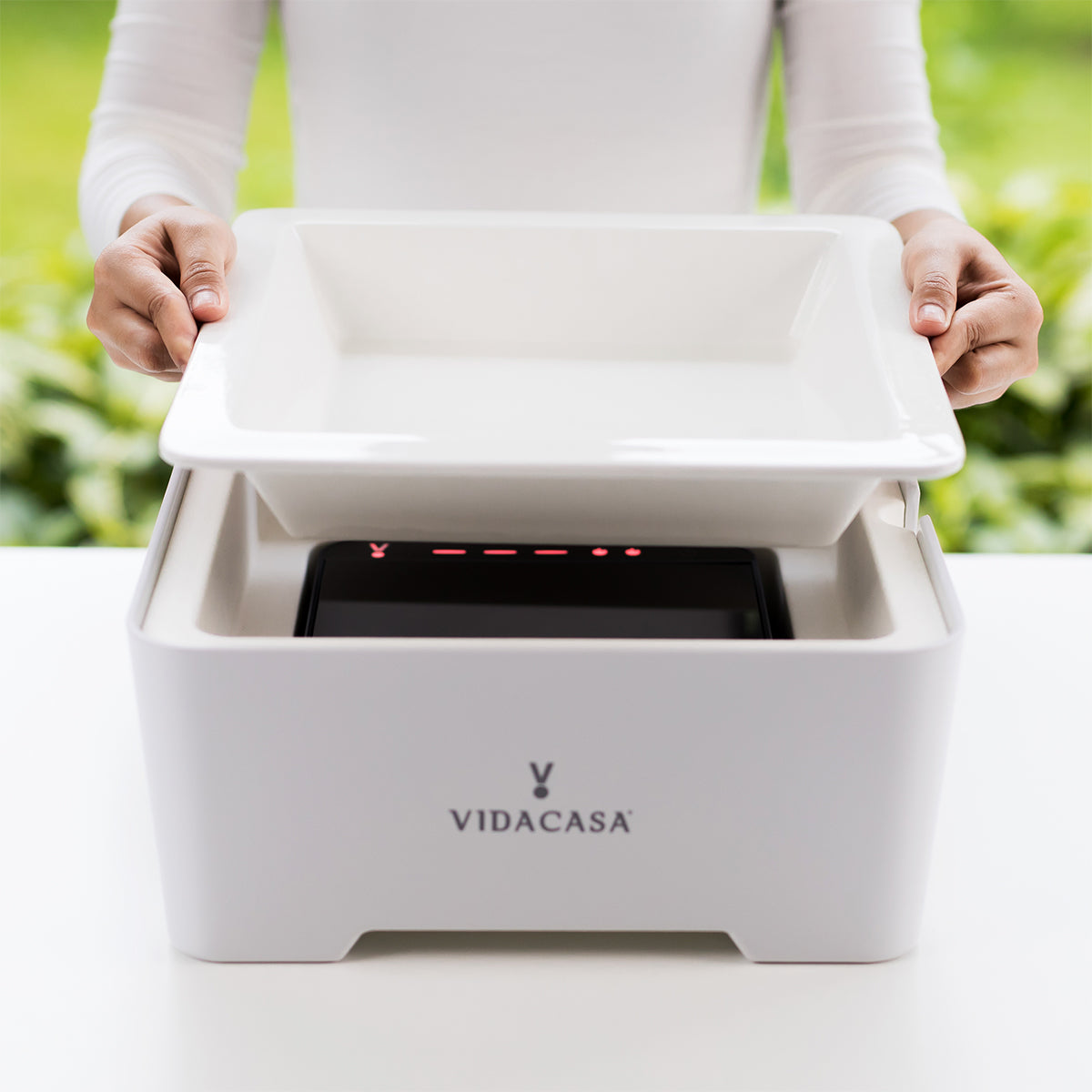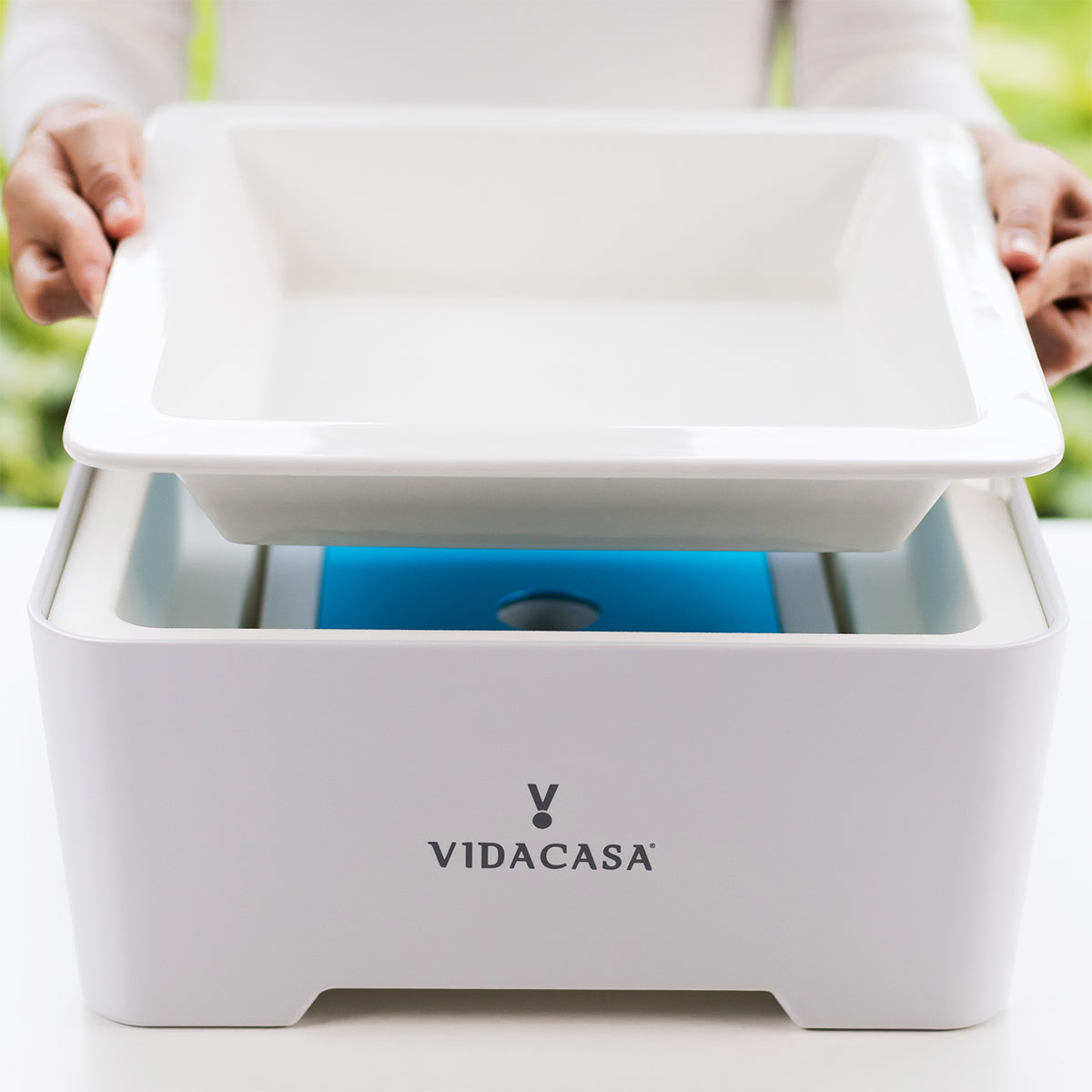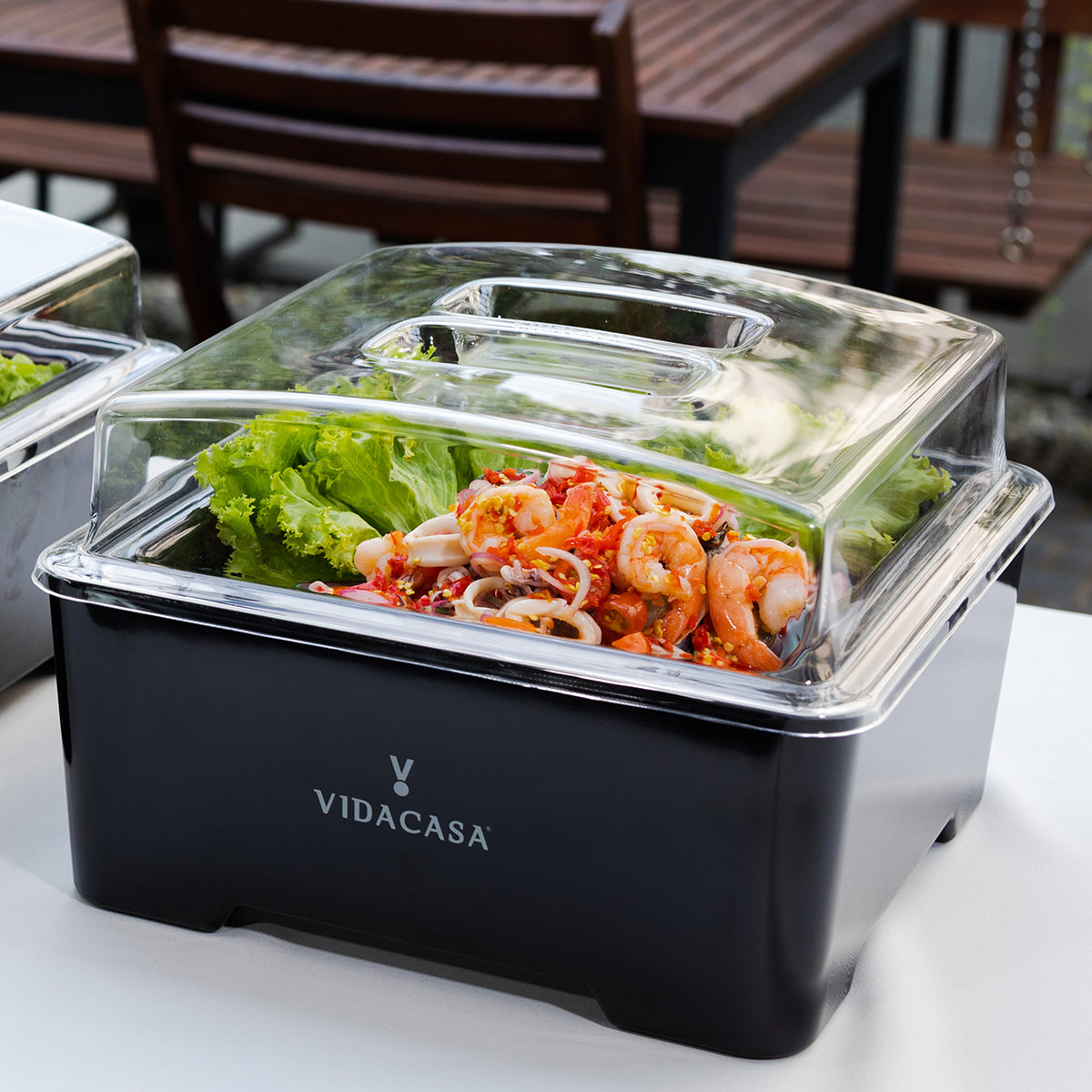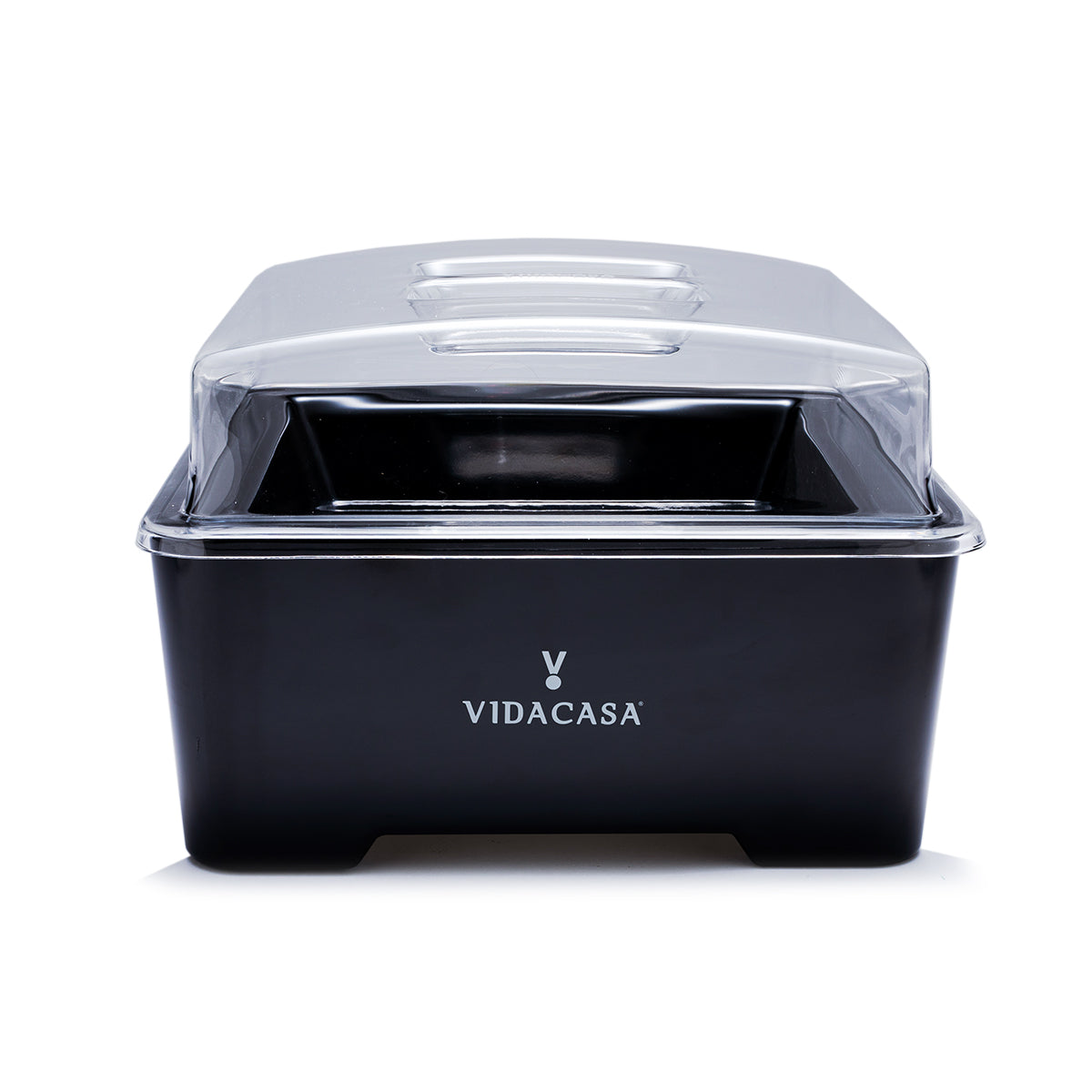 Using hot and cold dishes with Classic S305