H1X Food warmer
The H1X food warmer, the most powerful wireless food warmer on the market today, can deliver at 110°C (230°F) heating temperature for 120+ minutes (2+ hours).

The H1X is powered by a one-of-a-kind lithium-ion battery (known as the H1X Powerbank) that detaches from the cordless warmer for simple recharging, providing the optimum usability for everyday foodservice operations.

H1X is equipped with the most recent artificial intelligence (AI) on heat regulation vs. energy reservation, which greatly extends heating duration by 30 percent.

The H1X size is specifically designed to match the size of the C1 freeze pack, ensuring that they may be used interchangeably, producing the most fantastic "warming to cooling" solution that every foodservice expert has been seeking for years. Flame-free and power-cord-free.
Features

Wattage: 36W

High heat : Glass temp at 110ºC (230ºF)
Food temp at 80ºC (176ºF) for 2+ hours
Low heat : Glass temp at 80ºC (176ºF)
Food temp at 60ºC (146ºF) for 3+ hours

*Performance test completed in Vidacasa® Classic S305 square buffetware.
Product Size

20 x 20 x 5 cm (8" x 8" x 2")
FAQ

HEAT UP TIME
H1X takes 8 minutes to heat up to its optimal temperature.

CAN'T COOK
H1X is a food warmer, and its heating performance cannot cook food or be used as a hot pot.

FLAT-BOTTOM PLATES WORKS BEST
H1X works best with flat bottom plates and bowls without bottom rims.

NO PLASTIC PLATES
H1X can get real hot and can possibly melt some plastics.

SENSITIVE ON/OFF Switch
H1X's On/Off can be sensitive to steel pots and pans. Place the pot away from the On/Off switch at use.

SAFETY SWITCH
Safety switch is at the back of H1X. Switch to OFF when not in use.

RESET SWITCH
Reset switch resets to factory default. Press it when H1X is glitchy.

CORDED FOOD WARMER
H1X can be used as a standard corded food warmer without H1X Powerbank. Plug the unit with provided power cord for long hours use.
Care Instructions

Electronics - avoid water & moisture.
Clean with a damp cloth with light diluted detergent.
Share with friends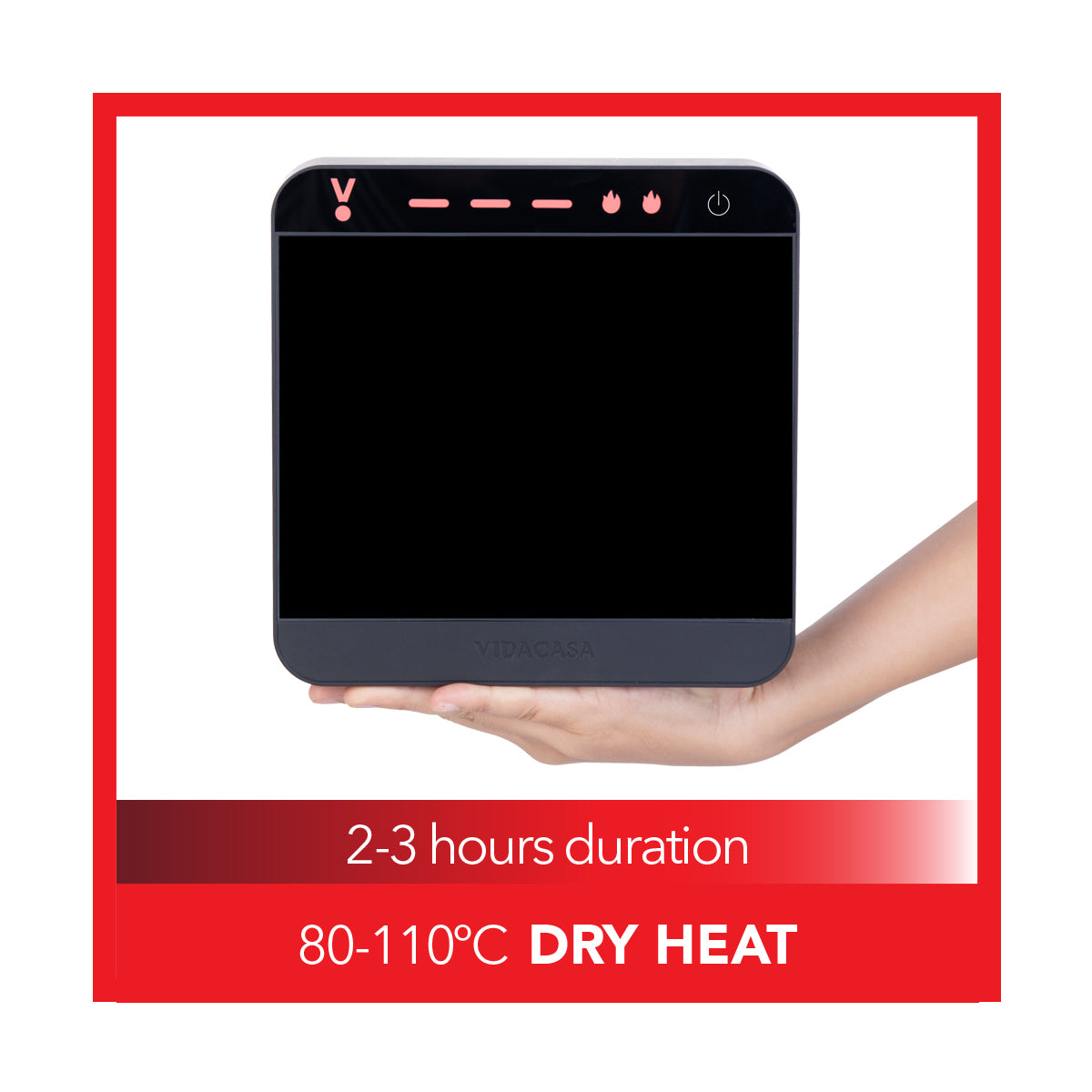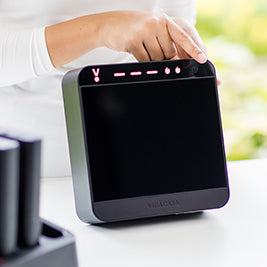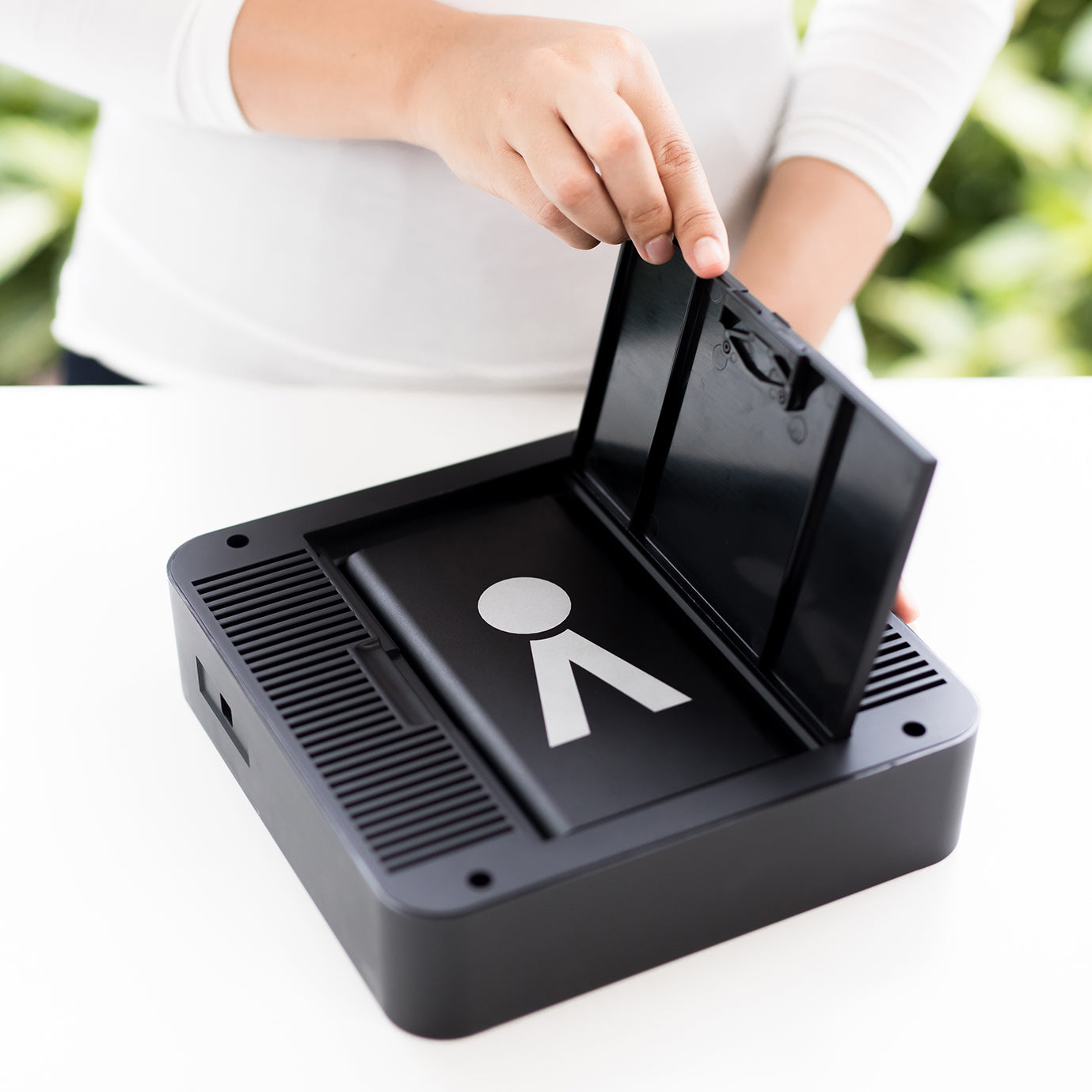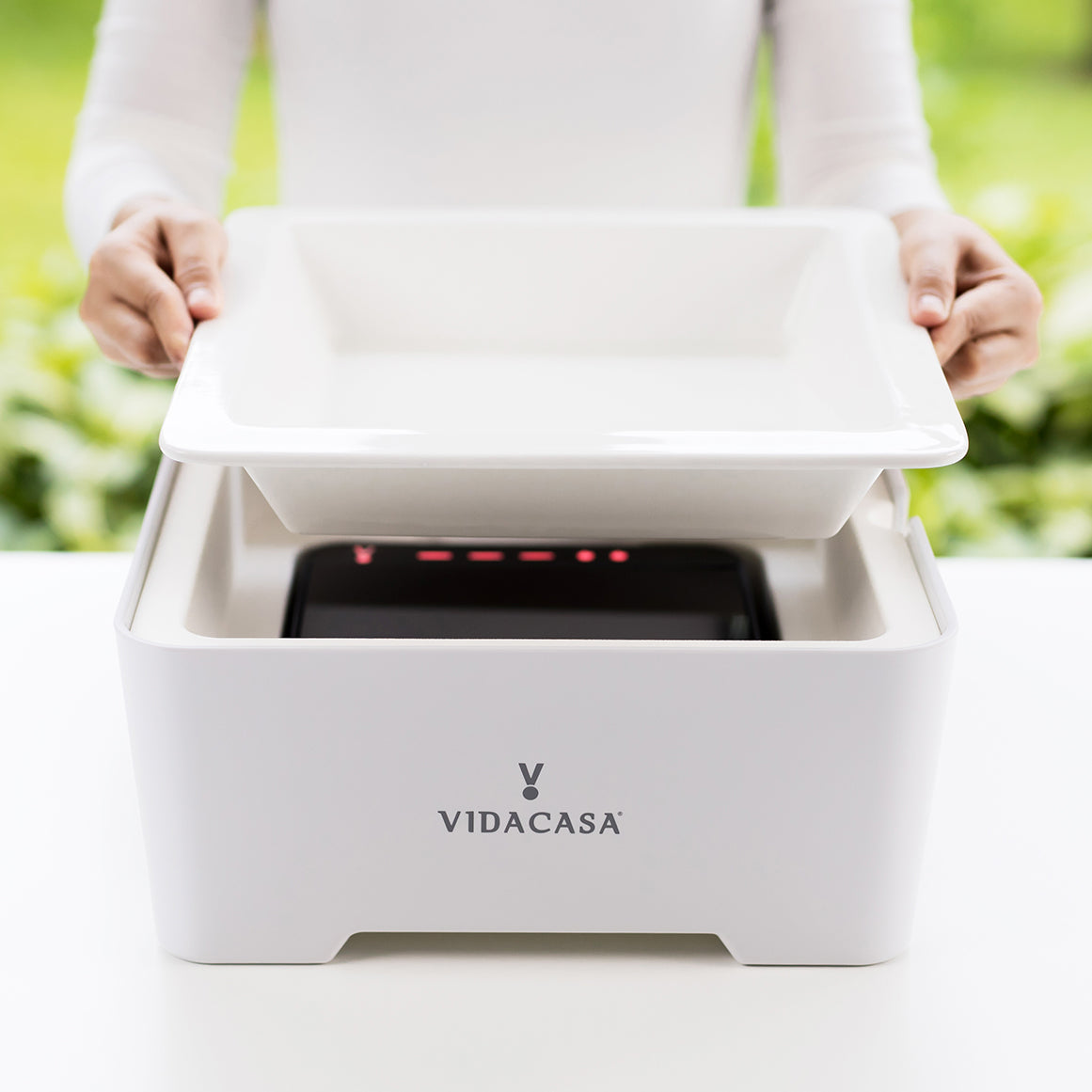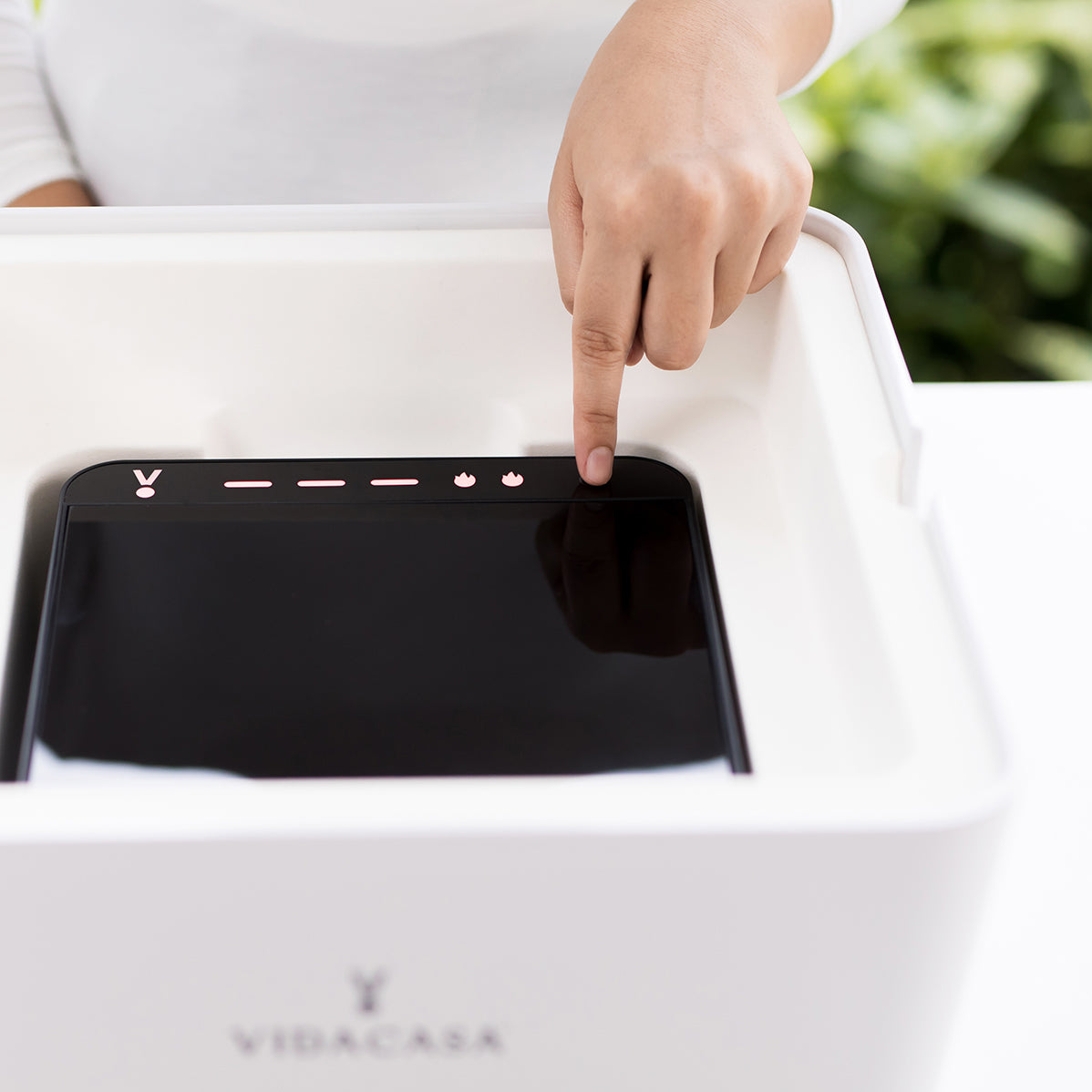 Using H1X with buffetware