Heat blaster
When it comes to heating needs, you don't want to be caught without an option. Heat Blaster gives you the power to heat up your food, beverages and more in a matter of seconds—all without having to rely on the power grid. Heat Blaster is the safest instant heating element in the market today. Unlike traditional heating elements, Heat Blaster is a one-time use steam heat thermal technology that is activated by water for immediate heating needs.
Features

T30 - Steam temp at 90ºC (194ºF) for 30 mins
T15 - Steam temp at 90ºC (194ºF) for 15 mins

INSTANT
- Water activates Heat Blaster within 1 min.
- Hot steam at 90°C (194°F) for 15-30 min.
- Odourless, flameless, food safe
Product Size

15 x 9 x 1 cm (6 x 3.6 x 0.4")
Weight

T30 Heat blaster - 80g (2.8 oz)
T15 Heat blaster - 40g (1.4 oz)
FAQ

NO PLASTICS
Do not use Heat Blaster with plastic plates as it may melt the plastics.

SAFETY FIRST!
- Always activate pack with clean water and never mix with other chemicals.
- Wash hands after handling.

HEAT BLASTER TRAY
Activate Heat Blaster packs in a Heat Blaster tray to avoid heat burns.

NO MIXING
Don't use Heat Blaster with other branded equipment since they may not be compatible.

NO WET HANDS
Don't handle Heat Blaster with wet hands as your hands may unknowingly activate it to early emit hot steam.
Care Instructions

1 year shelf life. Store in cool dry area.
Share with friends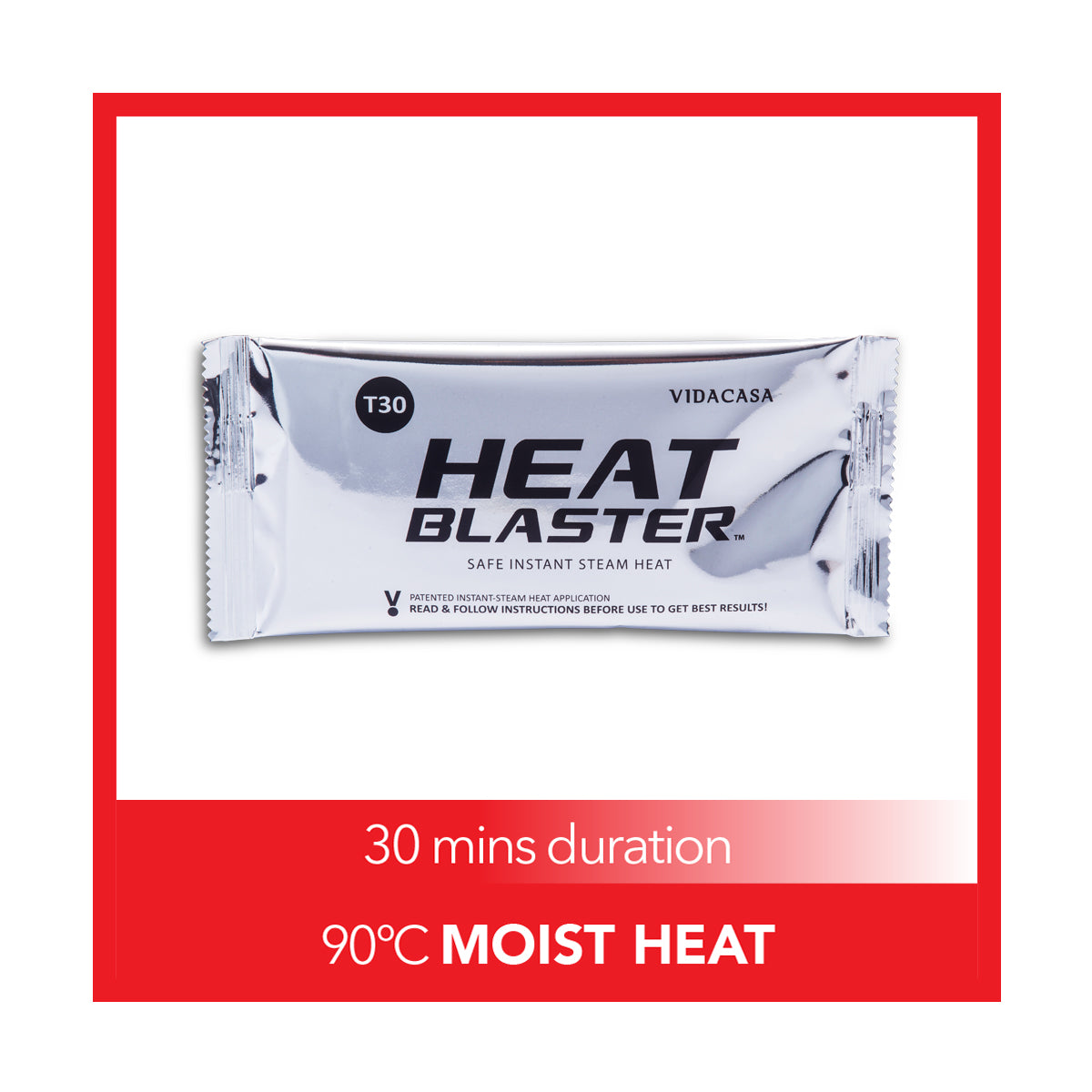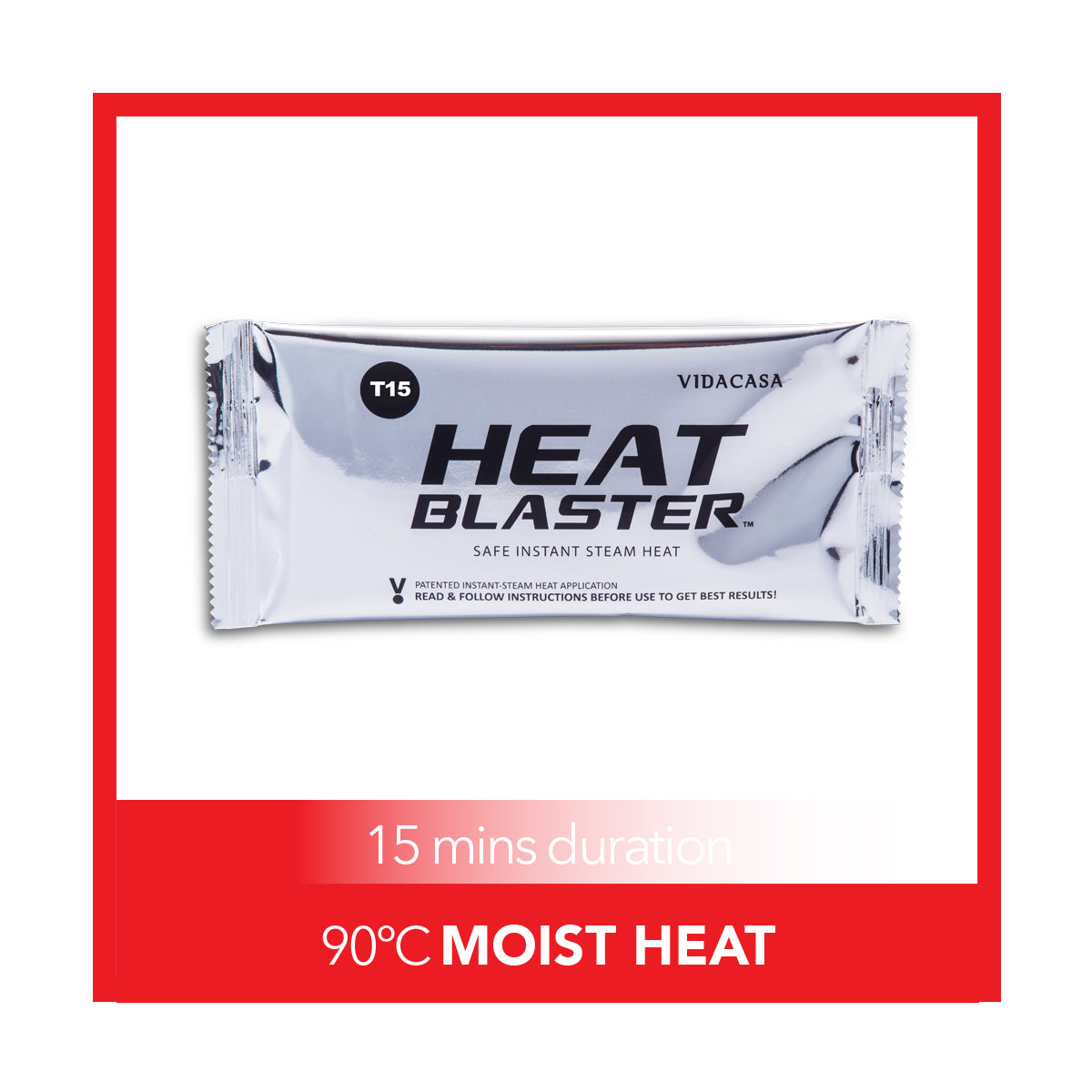 Convert to cordless heating chafers
Quick heat for buffetware
Flexible usage
Retrofit chafers

quick easiest way to convert standard chafers to wireless heating buffet equipment

learn more

Quick buffets

simplest way to keep food warm for another 30-45 mins without power cords or charging

learn more

On the Go!

with no flames and power cords, your heating solution for your next catering event

learn more