Buffetware carrier
The Vidacasa® Universal buffet ware carrier is a set of soft folding insulated carrying bags that make transporting Vidacasa®
Universal buffet ware
for off-site catering sites much easier. It has enough capacity to stack two layers of universal buffet trays while also acting as an offshore food warming station.
Food warming
time is extended by multi-layer protective insulation.
Features

Easy transport buffetware for offsite locations. Great insulation enhances efficient food reheating process.
Product Size

B62 carrier - 56 x 36 x 31 cm (22" x 14" x 12.2") B32 carrier - 36 x 32 x 32 cm (14.1" x 12.5" x 12.5")
Weight

B62 carrier - 1.05 kg (2.3 lbs)
B32 carrier - 0.7 kg (1.54 lbs)
Share with friends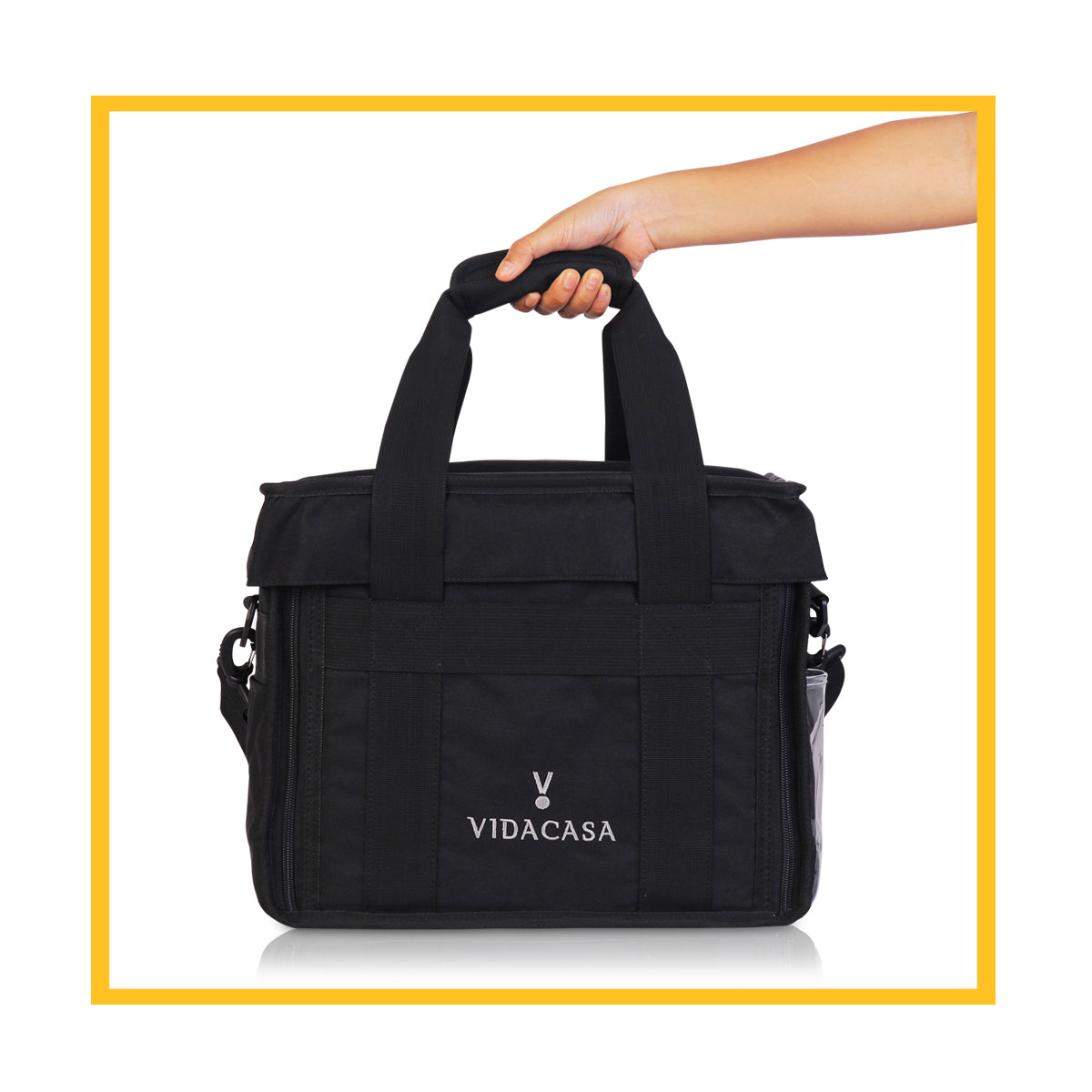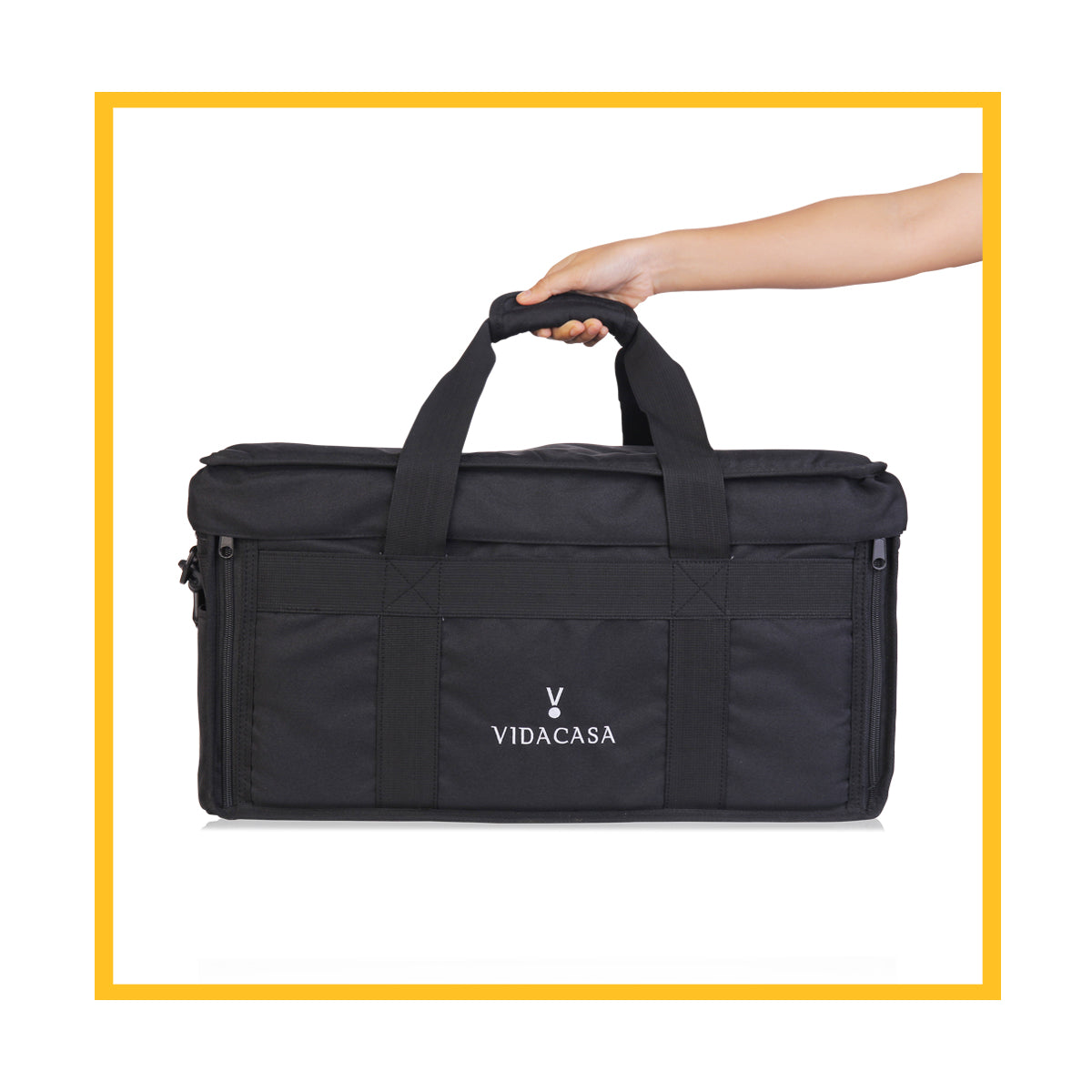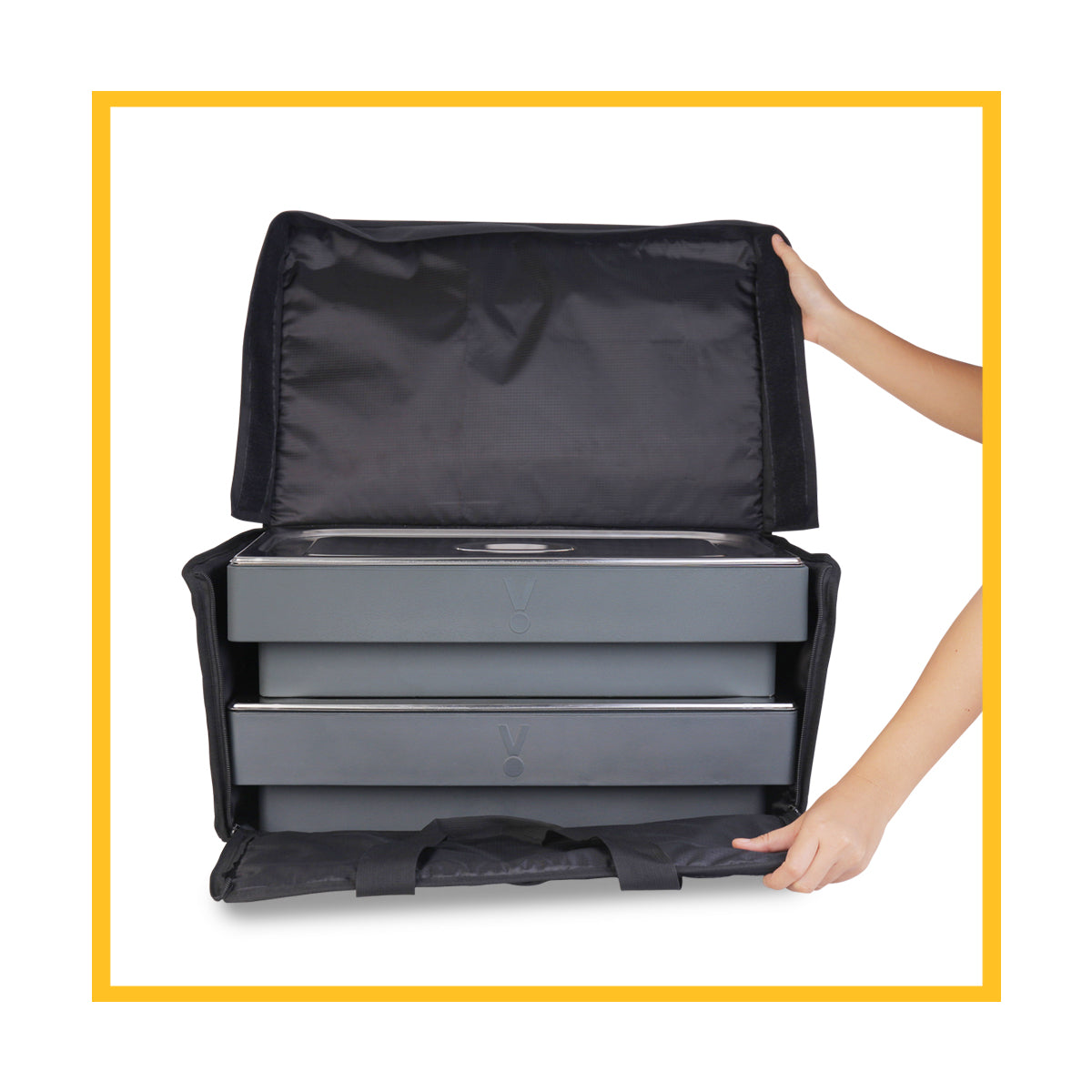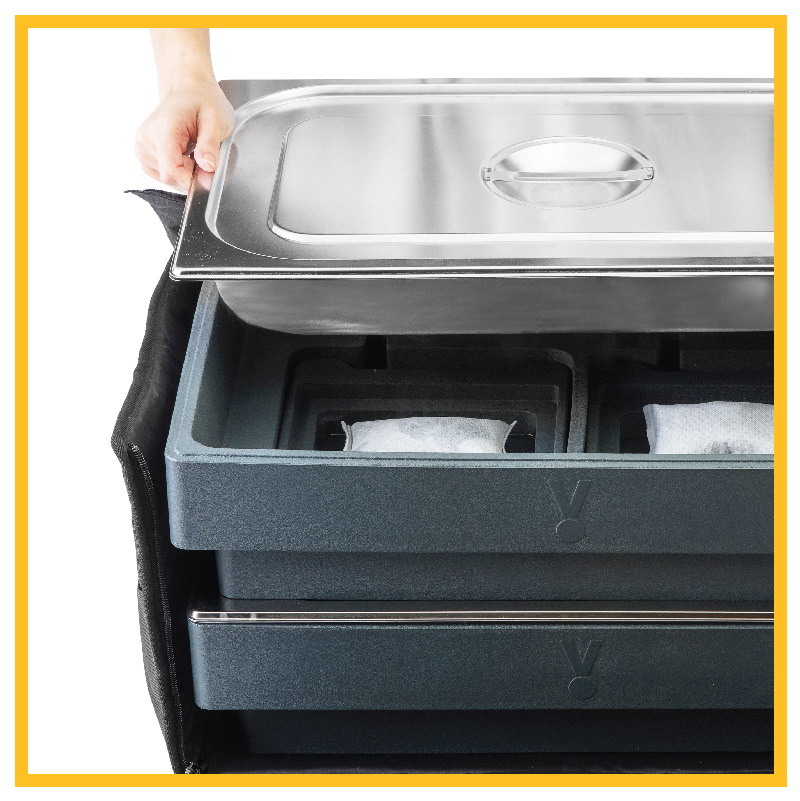 Easy food reheat
Carrier's insulation is 300% more efficient than other coolers. Storing foods in these bags greatly extends warming time.

Reheat buffet hot foods with Heat Blaster inside the bag before service ensures buffet food fresh hot at serving!
Keeping hot inside carrier