Universal GN half
The Vidacasa® Universal gastronorm* buffet equipment set is the only gastronorm buffet ware collection to provide exceptional cooling and warming characteristics on the same buffet equipment without the need of wet ice for chilling or chafing fuel for warming. Depending on the buffet food options, the complete buffet ware stays wireless, portable, and adjustable in cooling and warming. 

Universal GN half gastronorm can store 3.8L (4 Qt) cold buffet food freshly cooled at 4ºC (39ºF) for 4 hours without the need of dry ice or wet ice when used on chilled meals with two C1 freeze packs. Aside from cold buffet applications using the innovative H1X cordless electric food warmers, Universal gastronorm buffet equipment can also keep freshly cooked buffet meals hot at 60ºC-80ºC (140ºF-176ºF) for 2 to 3 hours, eliminating the hassle of searching for electric power plugs, dealing with dangling cords, and risking fire hazards from burning candles or chafing fuels. Several packs of T30 heat blasters can offer fast steam heat for hot dishes at 80ºC (140ºF-176ºF) for 45-60 minutes for unexpected or overrun occasions. Everything remains cordless, flameless, and convenient.

*Gastronorm (GN), sometimes known as Gastro-Norm, is a European standard for kitchenware tray and container sizes that is widely used in the catering and professional food industries, as well as in certain segments of the high-end consumer market. (Wikipedia reference)
Features

Includes food cover, steel food tray, base & frame
Food holding capacity: 3.8L (4 Quarts)

*Order Vidacasa® Elements separately*
C1 cooling: Food temp 4ºC (39ºF) 4 hours
H1X High heat: Food temp 80ºC (176ºF) 2 hours
H1X Low heat: Food temp 60ºC (146ºF) 3 hours
Heat blaster: Food temp 80ºC (146ºF) 45 mins
Product Size

35 x 29 x 28 cm (14"" x 11.4"" x 11")
FAQ

Universal buffetware is a 5-piece system
1. Food cover
2. Food plate
3. Thermal base
4. Base frame
5. Temperature element

Selecting Element
For dry subzero cooling use, select a C1 freeze pack to maintain cold foods cold for hours at a low cost daily.
For dry heating use, select an H1X cordless warmer to maintain hot foods warm for hours at a low cost daily.
Select Heat Blaster to temporarily maintain hot foods warm without open flames and power cords without preparation for moist warming use.
Share with friends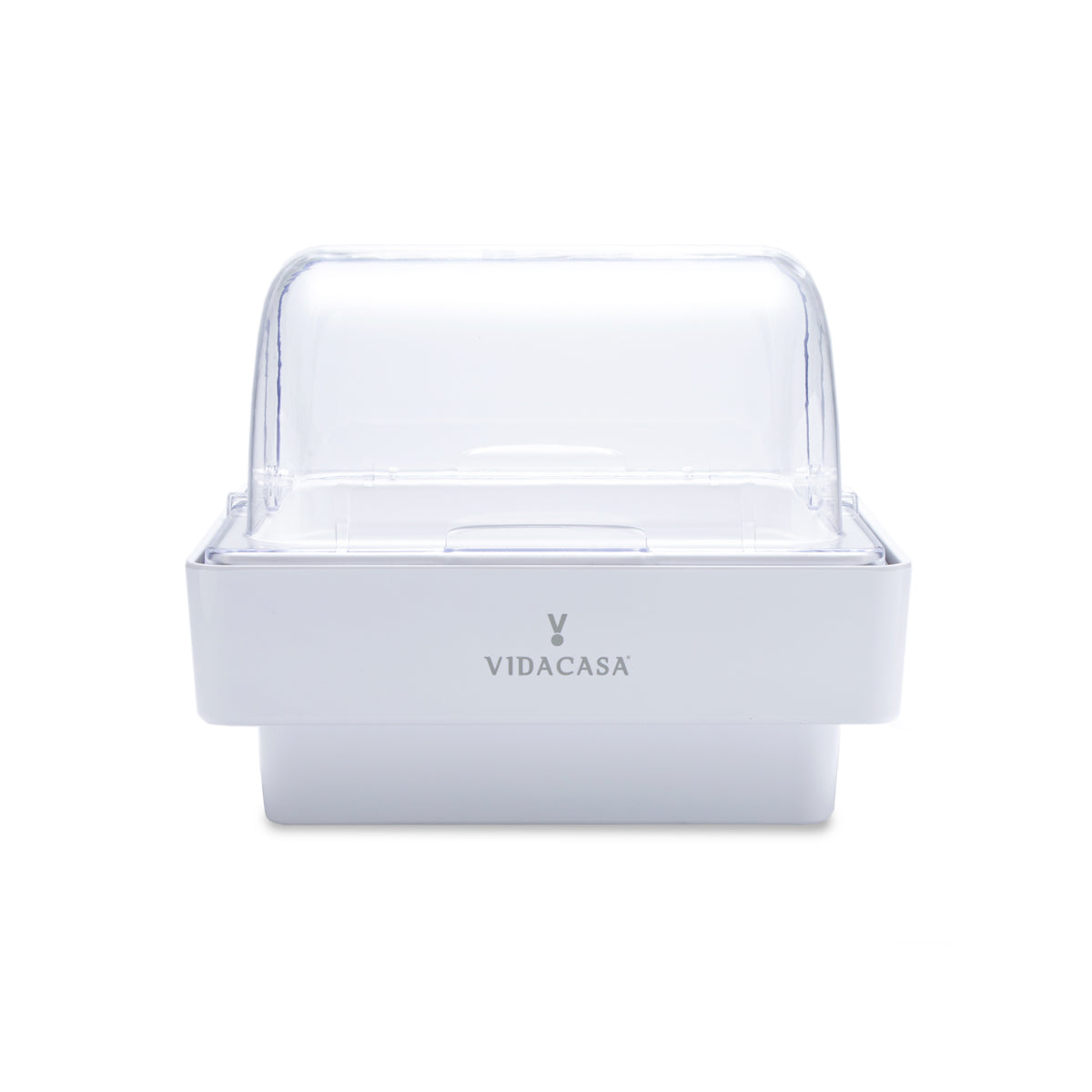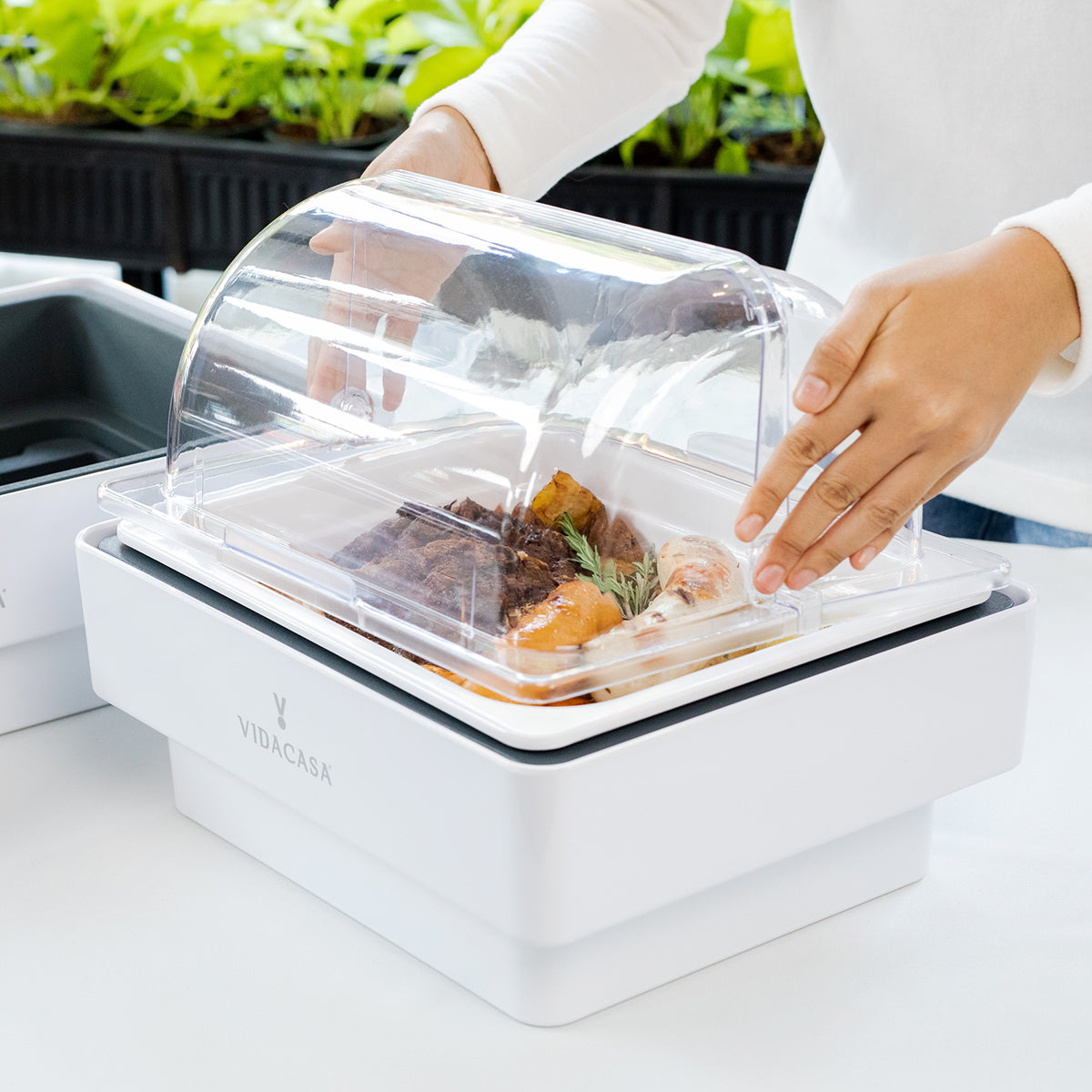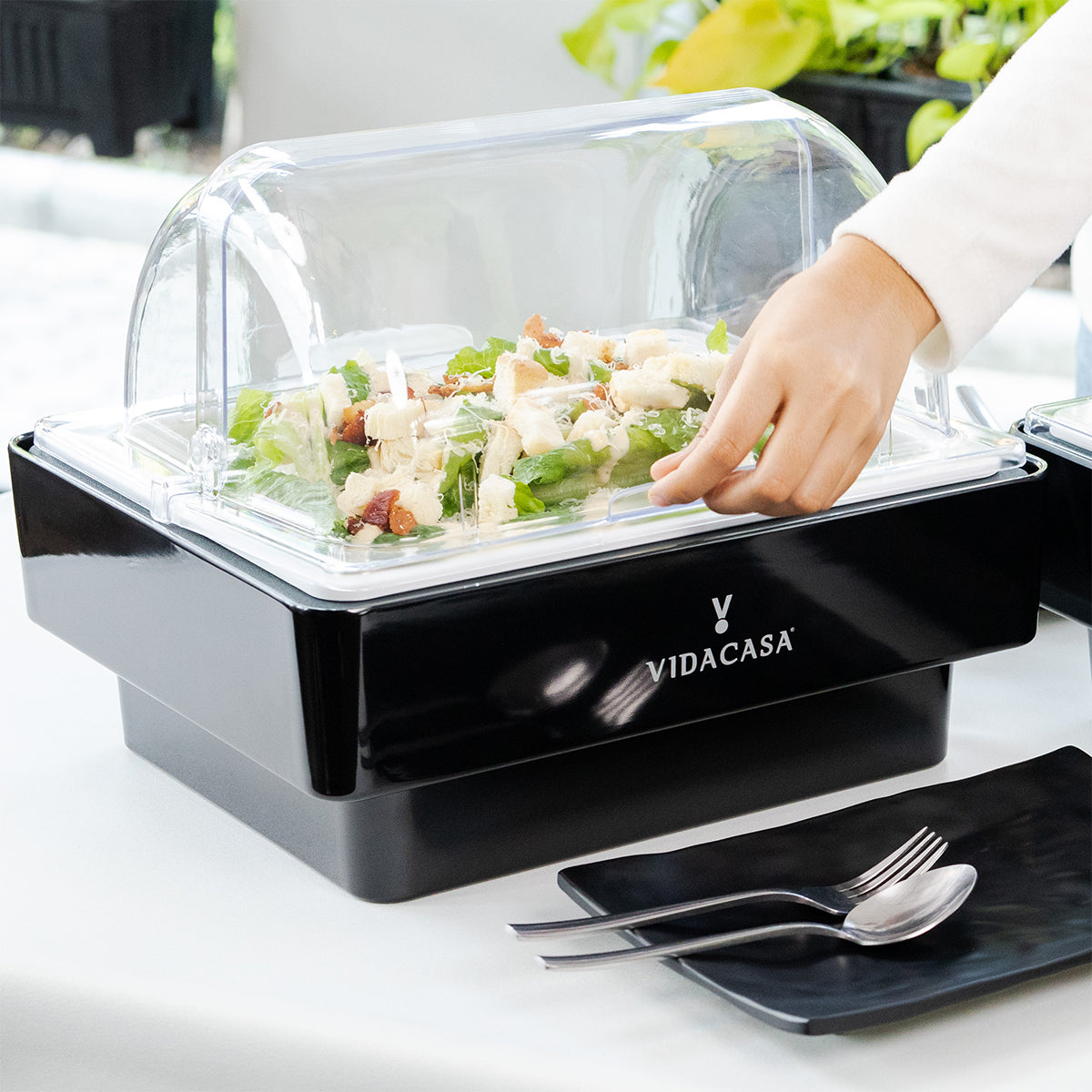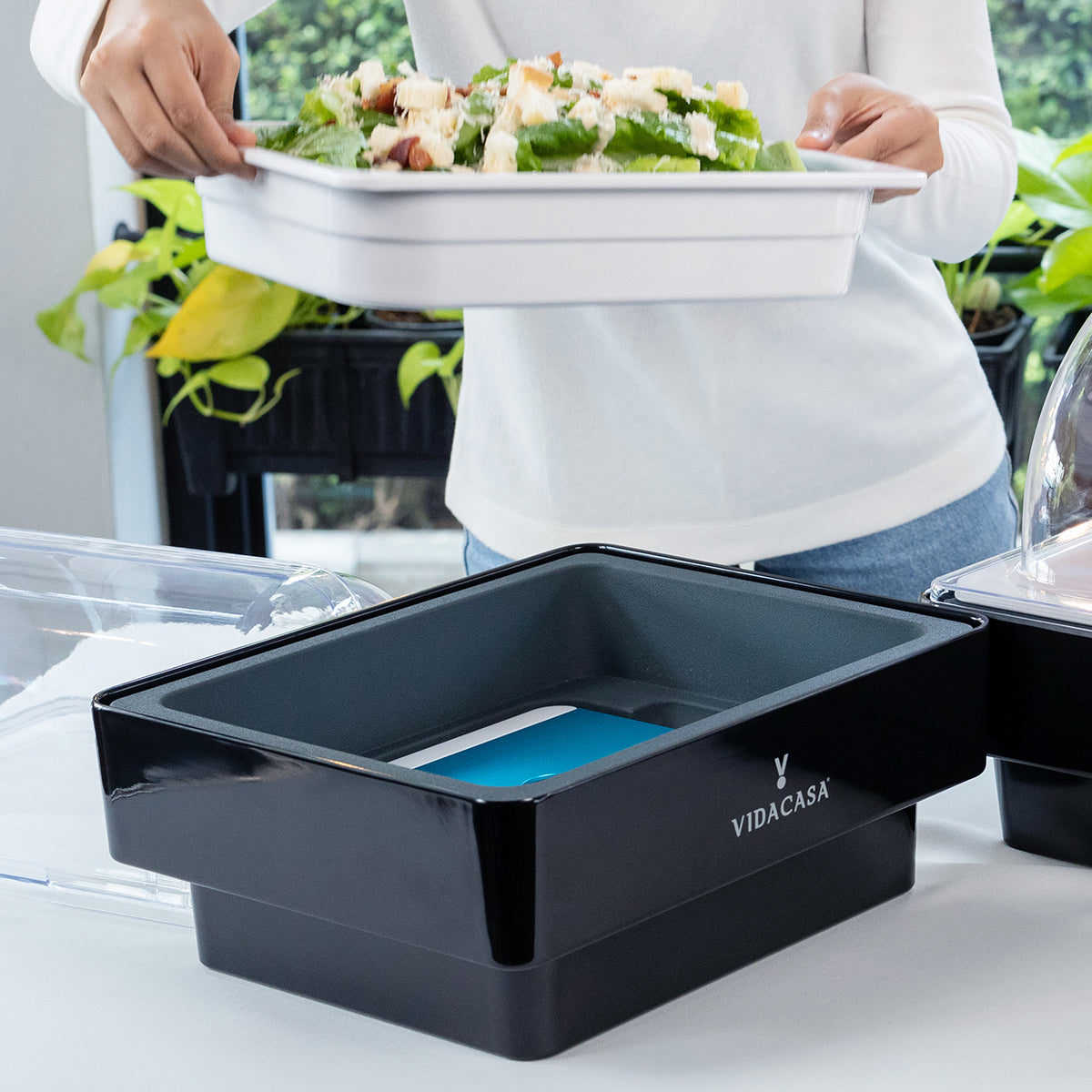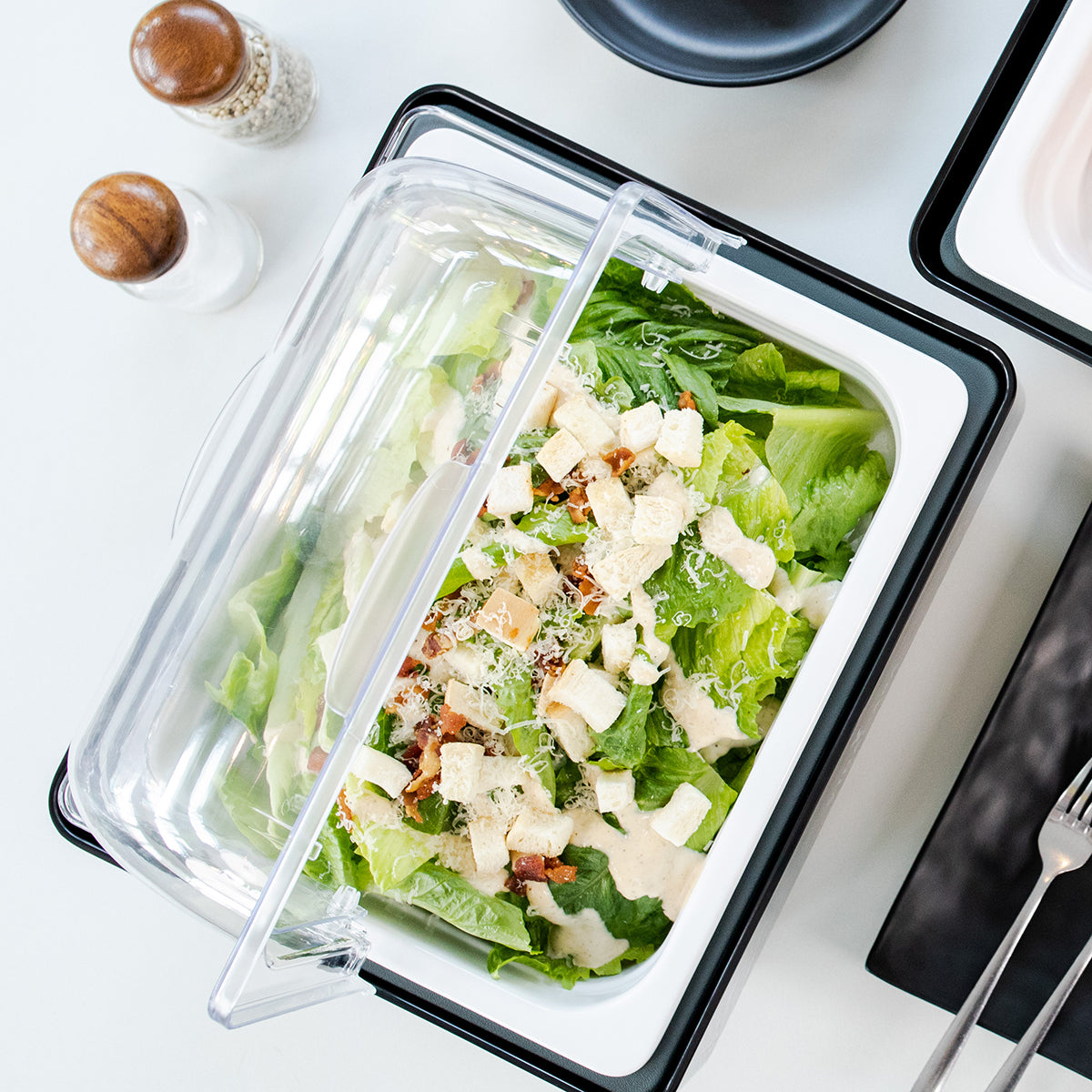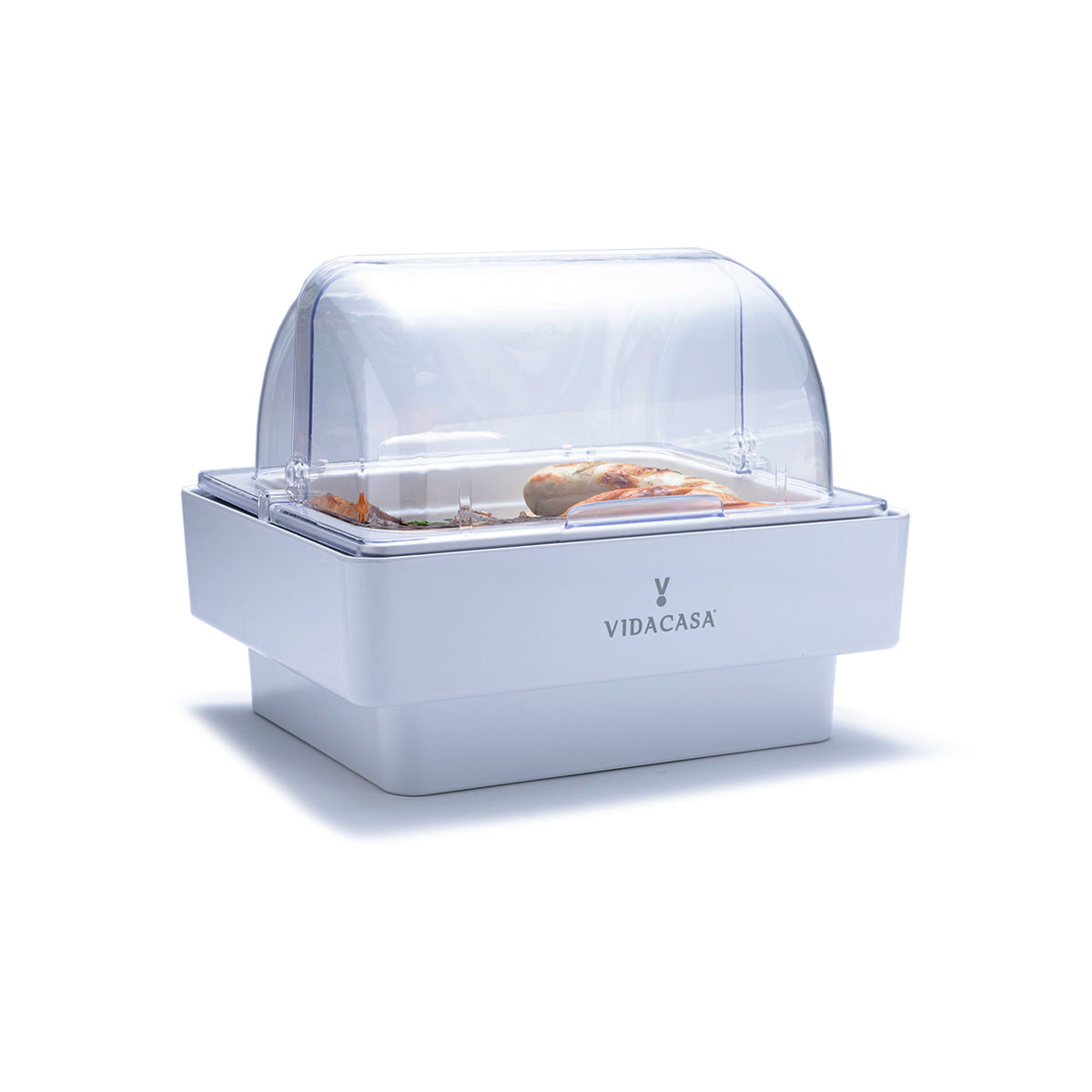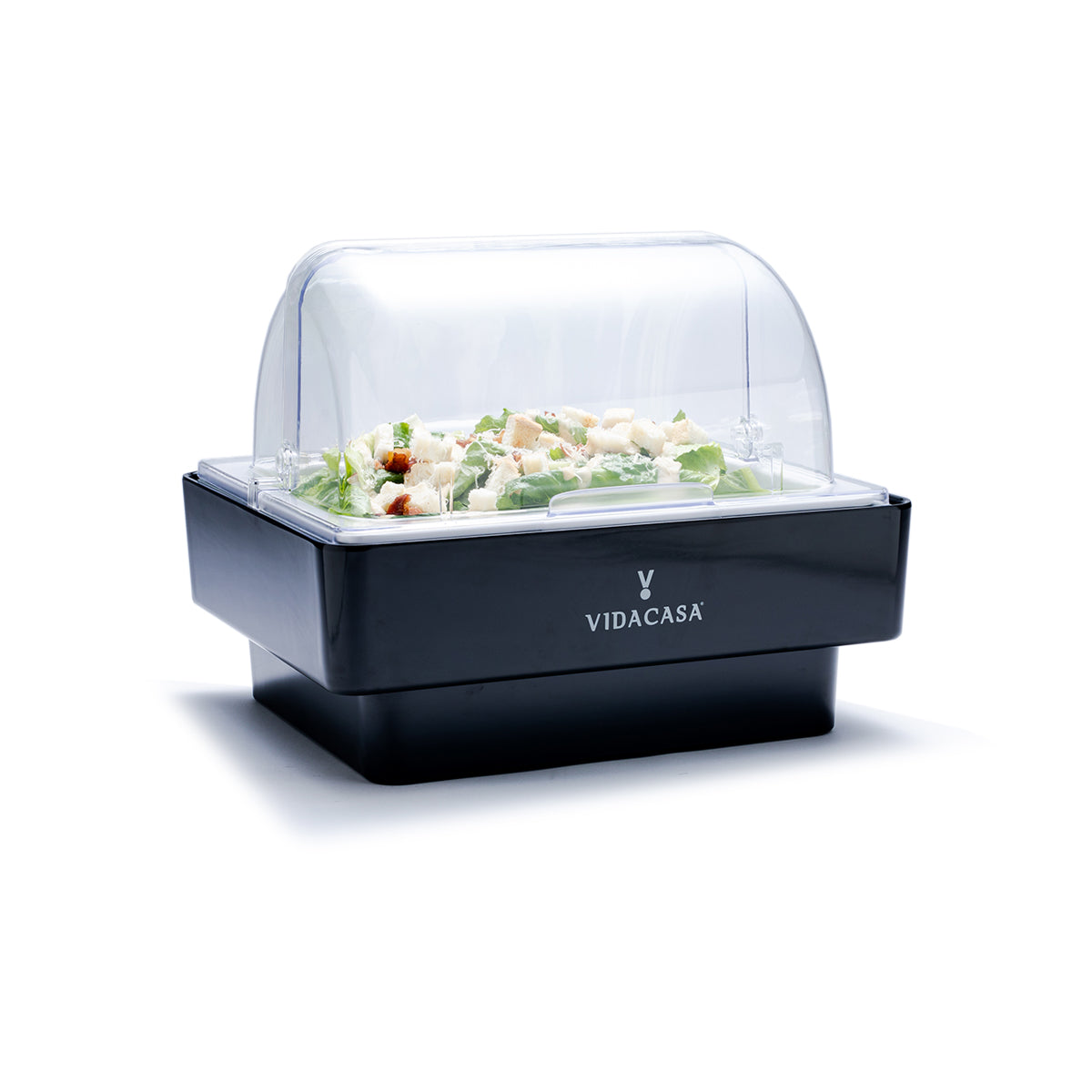 Using Universal buffetware
Universal buffetware accessories