Heat blaster tray
The days of manually warming platters and pans filled with finger foods are long gone. Instead, foodservice professionals now turn to cordless buffet warming equipment for quick and efficient service. And with the help of heat blasters like the Vidacasa heat blaster tray, they can now convert traditional buffet chafers and serving trays into cordless buffet warming equipment without the need for any tools. The Vidacasa heat blaster tray is a handy heat guard when using heat blasters.
Features

Retrofit standard buffet chafers for cordless heating applications.
Product Size

20 x 20 x 4 cm (7.8" x 7.8" x 1.6")
FAQ

ONE AT A TIME
Don't stack two Heat Blasters on one tray at activation as two packs will not give more heat or yield longer heating time.

QUICK STOP
Use a tong clip to lift the Heat blaster away from water for a quick stop on Heat blaster.
Share with friends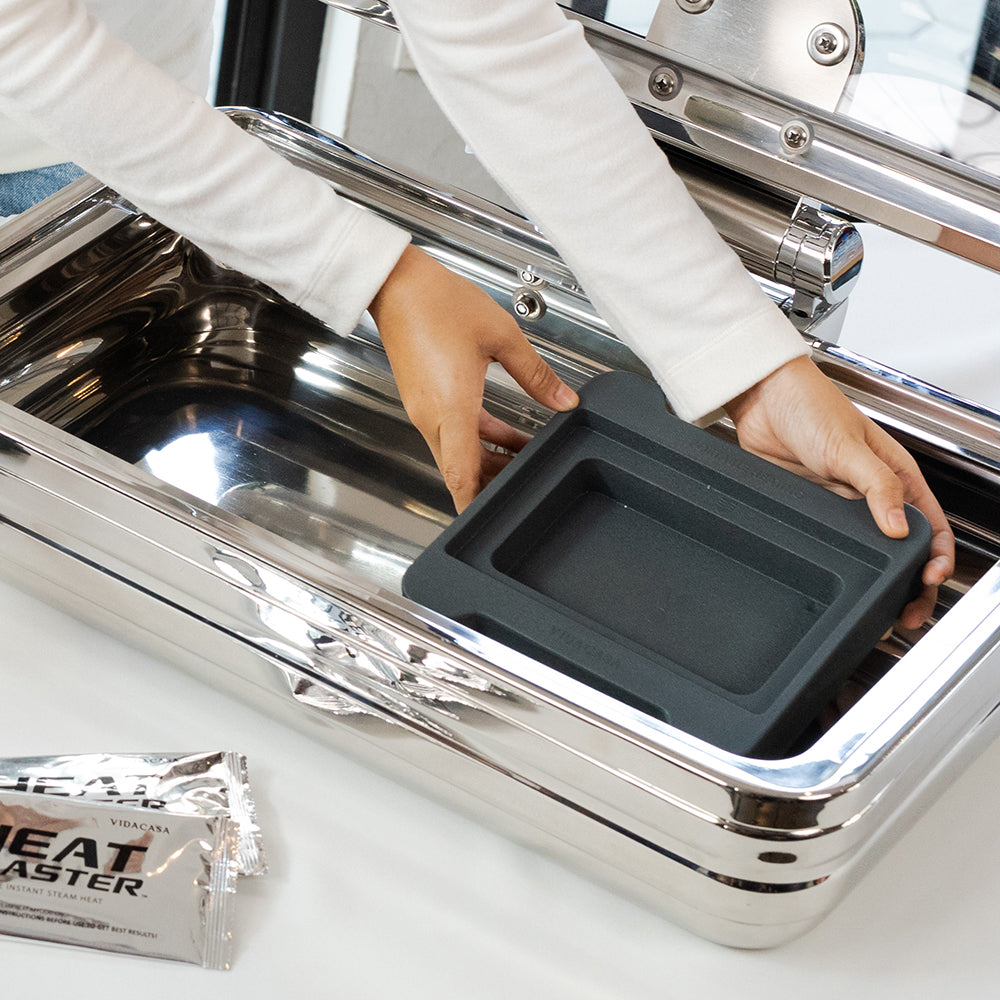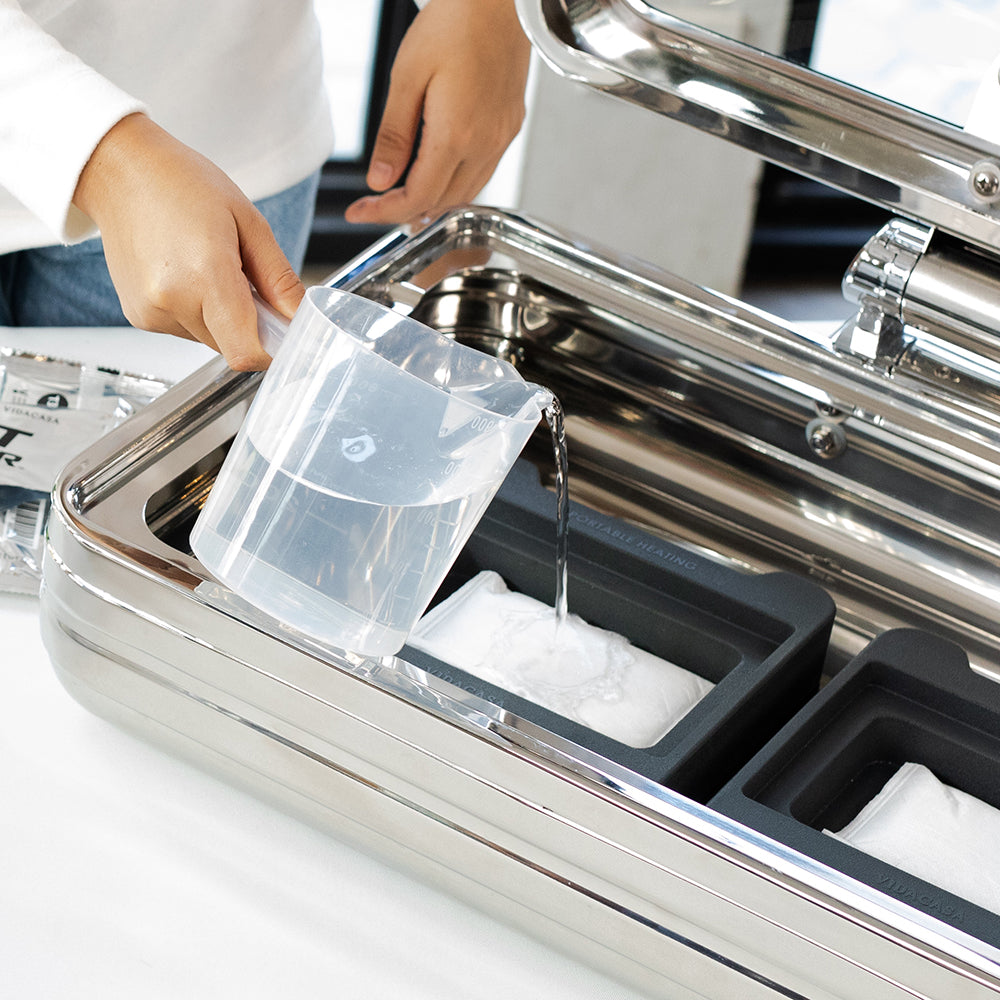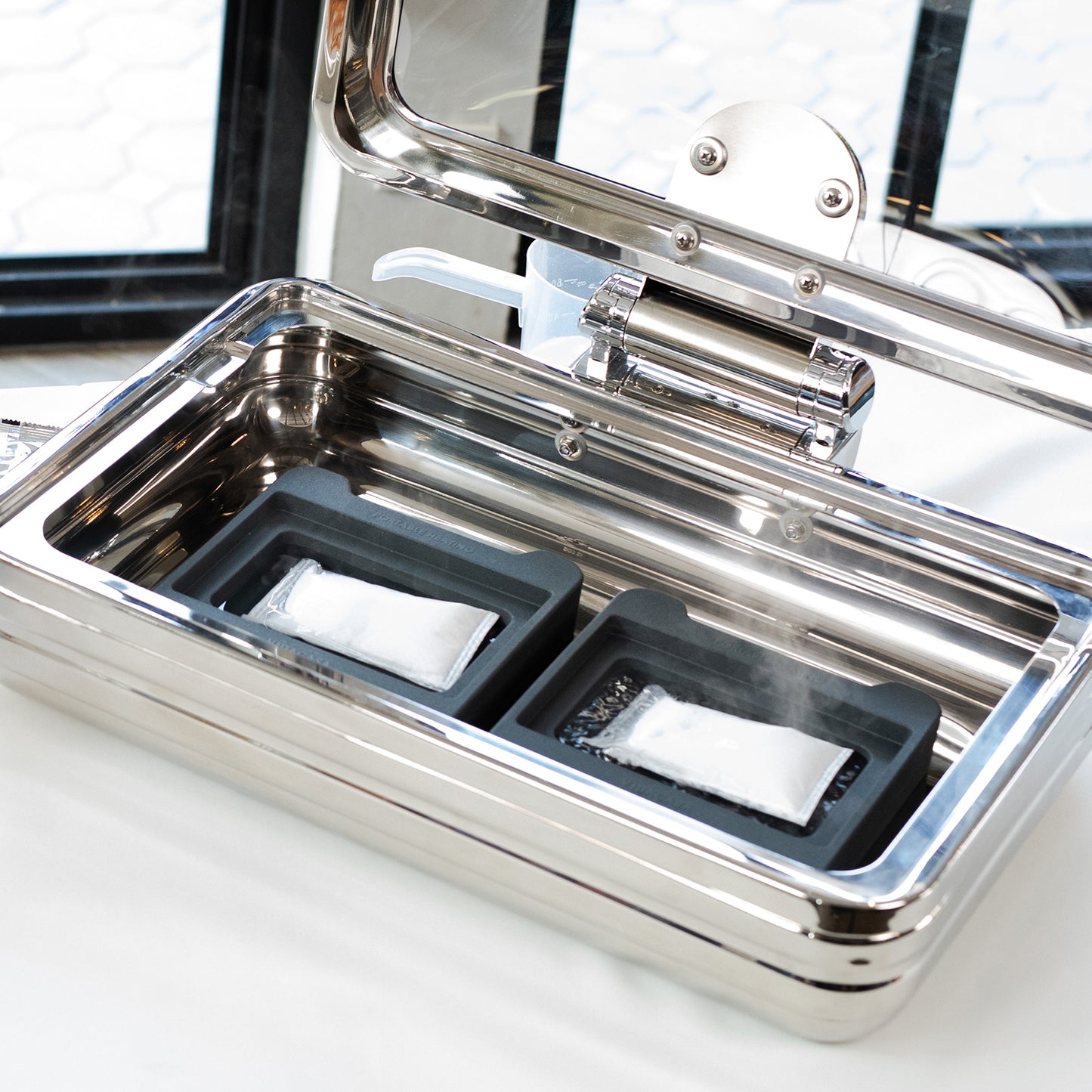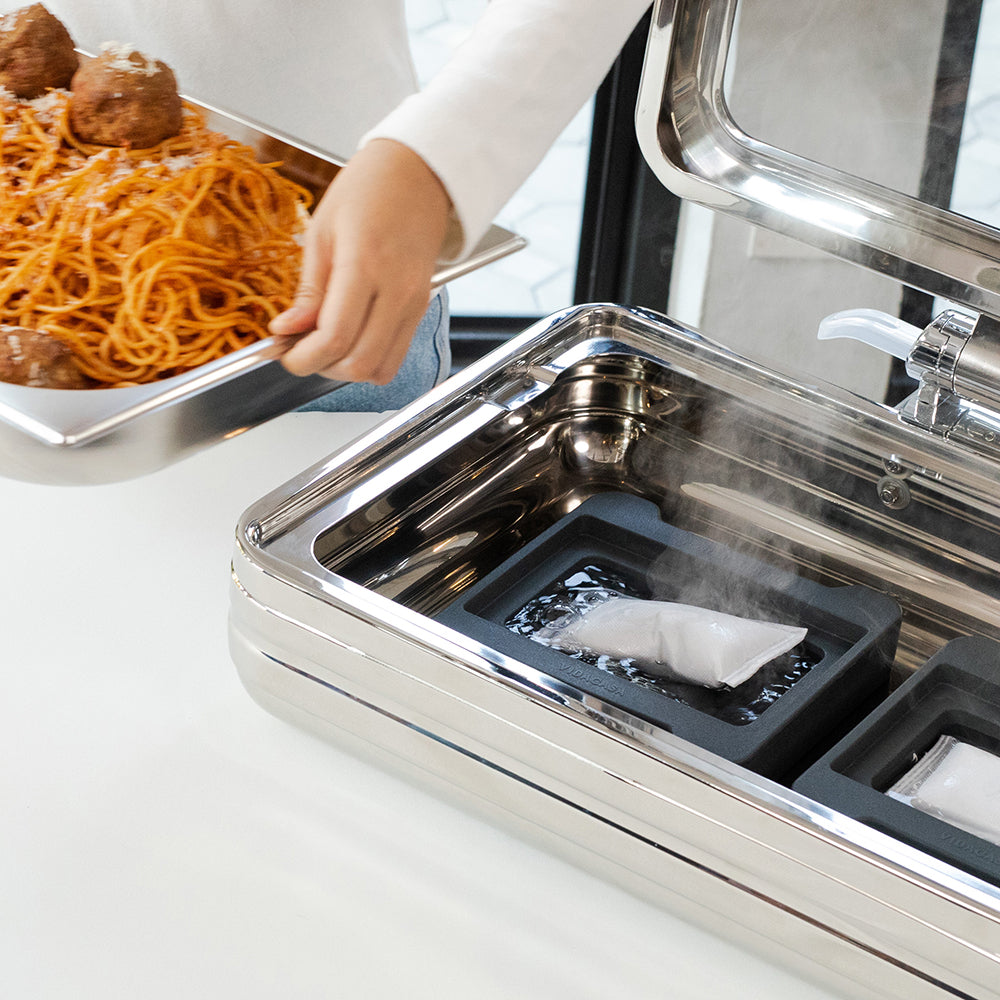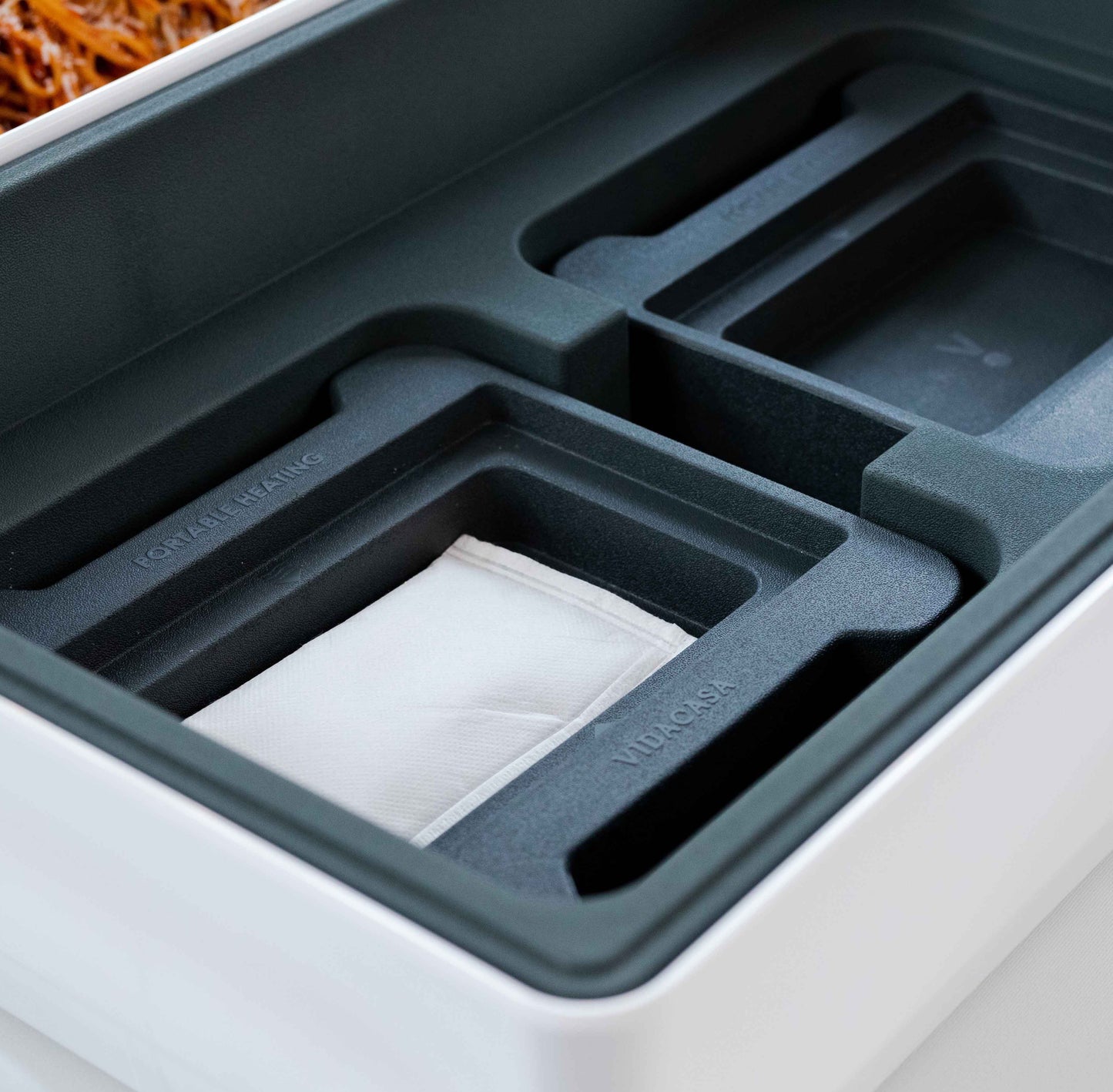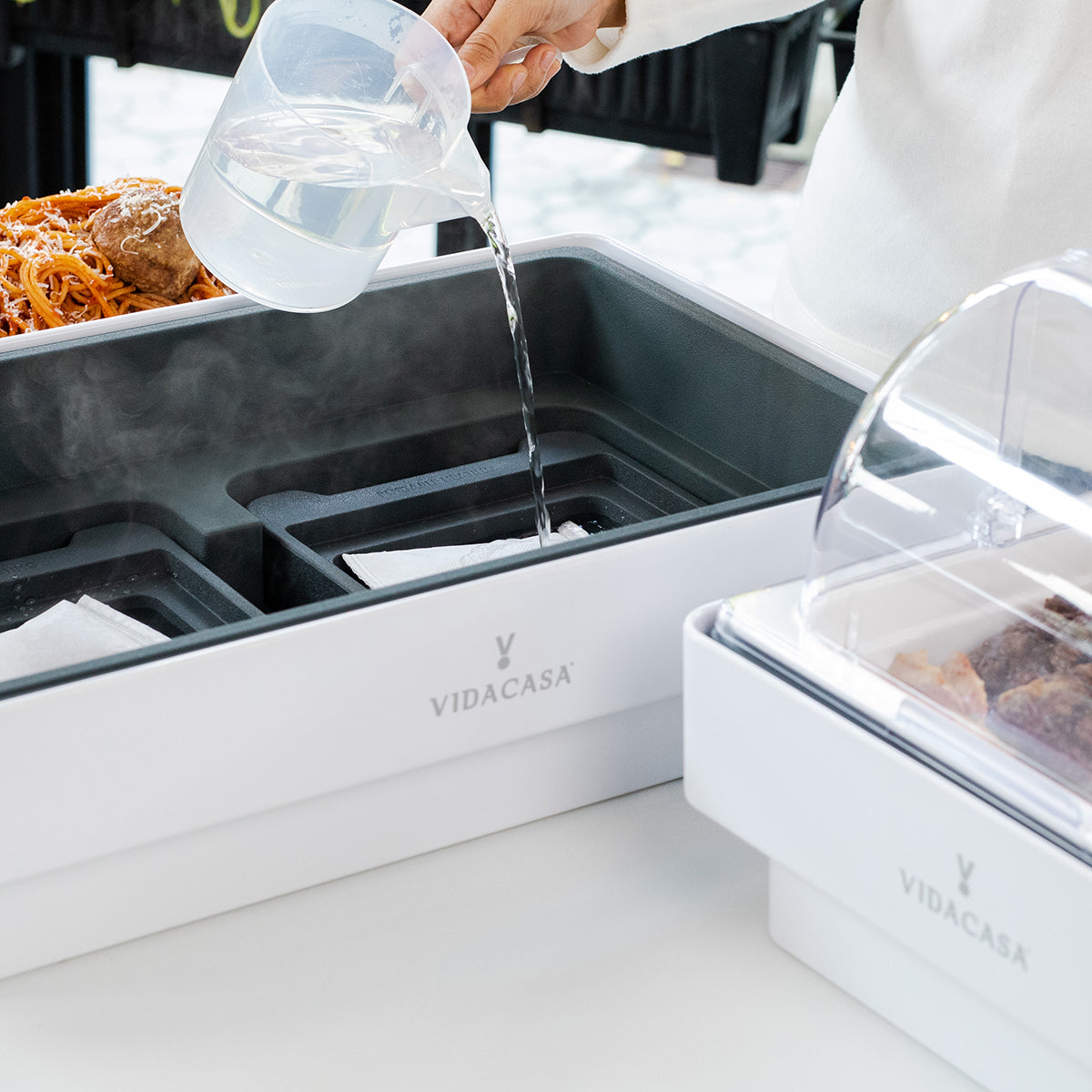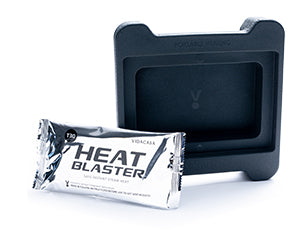 Convert to cordless heating chafers
Quick heat for buffetware
Flexible usage
Retrofit chafers

quick easiest way to convert standard chafers to wireless heating buffet equipment

learn more

Quick buffets

simplest way to keep food warm for another 30-45 mins without power cords or charging

learn more

On the Go!

with no flames and power cords, your heating solution for your next catering event

learn more